Looking for a breast augmentation surgeon in Maitland, Florida or surrounding area?
Posted on May 20, 2018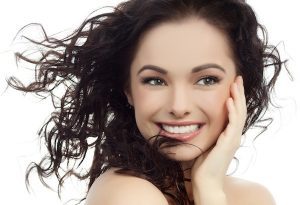 Breast augmentation is a major cosmetic surgery procedure, which should only be performed by a highly trained and dignified breast surgeon. Patients should exercise discretion and make the most judicious selection of their cosmetic surgeon for breast implant surgery.
Fiala Aesthetics Plastic Surgery, led by board certified plastic surgeon Dr. Thomas Fiala, provides cosmetic procedures to patients in Orlando, Altamonte Springs, FL, and surrounding locations across the landscape.
Determining Candidacy
A responsible surgeon will carefully evaluate the patient's candidacy for breast augmentation and only recommend it to the right candidates who can benefit from the surgery and derive long-term satisfaction from it. According to Dr. Fiala, women have a variety of reasons for considering breast enhancement surgery. They may want breast augmentation cosmetic surgery to:
Achieve a more proportional, feminine shape
Improve self-confidence and self-esteem
Restore breast volume after a post-pregnancy deflation of breasts
Correct asymmetry
Replace current breast implants
Dr. Fiala says that if a woman is over 18 and healthy, has a clear understanding of the breast implant surgery, forms realistic expectations, and recognizes the limitations of the procedure, she may be a good candidate for this procedure.
Who should avoid Breast Implant Surgery?
The perspicacious Dr. Fiala may discourage certain women from undergoing breast augmentation, or may recommend another corrective procedure prior to choose breast implants. He may ask the following candidates to avoid breast augmentation:
Women who are under pressure of another person or want to please someone else through this surgery
Women with underlying health conditions that increase the risk of bleeding or anesthesia risks
Women with untreated breast cancer symptoms, strong genetic predisposition for cancer, or some pre-malignant breast problems
Women with any type of active infection in the breast area
Women who are pregnant or nursing
Women who have had radiation in the chest area
Helping Patients Select the Correct Breast Implants
Dr. Fiala will initiate a frank discuss with the patient to understand her aesthetic goals and aspirations, and make appropriate recommendations for the implant type and size. Many patients want their breasts to look proportionate to the rest of the body. Some may have more conservative choices, while some others may want a very full, round, and voluptuous look.
Committed Dr. Fiala will encourage the patient to share her thoughts, and even bring in a few pictures of breast shapes she may like. It will only help during the consultation with him. Dr. Fiala will begin by matching the width of the implant to the width of the patient. For him, it is about measurements, not cc's of the implant at this stage.
Once the width of the implant has been determined, Dr. Fiala will discuss about the implant shape and profile. Dr. Fiala may recommend high profile implants to women who want a much fuller, rounder shape. Dr. Fiala and his team will invest sufficient time with the patient to have her try on implant sizers to make the best choices.
Hardworking plastic surgeon Dr. Thomas Fiala receives patients from Orlando, Altamonte Springs, FL, and other towns and cities in this part of this majestic state for breast augmentation.v
For More Information on the Treatments and Procedures Offered, contact award winning Board Certified Plastic Surgeon Dr. Thomas Fiala at Fiala Aesthetics in Greater Orlando to Schedule Your Consultation:





Serving patients in and around Greater Central Florida: Orlando, Altamonte, Lake Mary, Maitland, Winter Park, Clermont, Casselberry, Lake Mary, Longwood, Celebration, Heathrow, Windermere, Dr. Phillips, Sanford, Deltona, Deland, Daytona Beach, Melbourne, Cocoa Beach, New Smyrna Beach, Tampa, Jacksonville, Sarasota and more.
Voted the #1 Best Plastic Surgeon in Orlando, Florida by the readers of Orlando Magazine.