Looking for a Medical Spa in Winter Park, Florida or surrounding area?
Posted on June 20, 2021
Medical Spa by a Board Certified Plastic Surgeon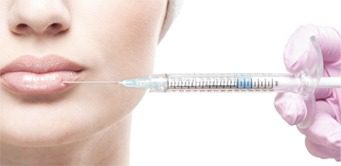 Physical appearance plays a vital role in determining an individual's overall personality and self-confidence. Fiala Aesthetics Med Spa recognizes the importance of a healthy and attractive physical appearance. The practice is committed to offering patients the most effective treatments in and around the Central Florida.
Led by board certified plastic surgeon Dr. Thomas Fiala, Fiala Aesthetics Medical Spa provides procedures for the body and face to patients in Orlando, Altamonte Springs, FL, and surrounding locations across the landscape.
Advanced and Innovative Procedures
Fiala Aesthetics is equipped to provide the most advanced cosmetic non-invasive and minimally invasive procedures, backed by highly qualified staff members with expertise in a variety of innovative techniques.
Dr. Fiala and his team are committed to creating an environment where the patient feels completely comfortable. They will encourage patients to ask questions and help them make well-informed choices.
Whether the patient wants subtle changes or more significant ones, the team at Fiala Aesthetics Med Spa will understand their concerns, evaluate the skin, and offer the most effective recommendations for their particular needs. At the same time, they will never commit to an unachievable result or let the patient form unrealistic expectations.
Individualized Treatments
The face is the most noticeable part of an individual's body. At Dr. Fiala's medical spa, qualified and licensed skin care experts assist patients in maintaining healthy, brighter, and more youthful looking skin. Dr. Thomas Fiala, the founder of the Fiala Aesthetics Medical Spa, is committed to helping patients identify the facial treatments that are most suitable for their skin.
When a patient schedules their complimentary consultation, the treatment expert will analyze their skin condition, and discuss the patient's needs and objectives before creating an individualized facial skin care plan.
Dr. Fiala and his team of specialists are available to create a highly-effective, customized plan for patients seeking to enhance their curves, lose fat in stubborn areas, or reshape and firm their figures. They will review the alternatives available to the patient during the consultation, and address all their questions confidentially.
Fiala Aesthetics offers advanced, result-oriented cosmetic treatments to help patients appear their best from head-to-toe. Their sophisticated equipment and proven clinical practices provide safe and effective outcomes to enhance the beauty of a patient.
Personalized Care
Irrespective of the type of procedure a patient seeks, Dr. Fiala's med spa provides an equal level of personalized care and attention to every patient. Right from the first consultation to the last treatment session and beyond, the staff will closely engage with the patient at every step.
Hardworking Dr. Fiala believes that a person from any age group can achieve dazzling, healthy skin. The med spa offers a stress-free and supportive environment for patients seeking specific treatments or just wanting to appear their best. The team at the med spa is perceptive to the patient's needs and concerns and will help them understand a new approach to skin care.
Along with its advanced plastic surgery practice, Fiala Aesthetics Medical Spa offers patients the most cutting edge and effective skin care procedures available today in Orlando, Altamonte Springs, FL, and other towns and suburbs in one of the top states in the entire country.
For More Information on the Treatments and Procedures Offered, contact award winning Board Certified Plastic Surgeon Dr. Thomas Fiala at Fiala Aesthetics in Greater Orlando to Schedule Your Consultation:





Serving patients in and around Greater Central Florida: Orlando, Altamonte, Lake Mary, Maitland, Winter Park, Clermont, Casselberry, Lake Mary, Longwood, Celebration, Heathrow, Windermere, Dr. Phillips, Sanford, Deltona, Deland, Daytona Beach, Melbourne, Cocoa Beach, New Smyrna Beach, Tampa, Jacksonville, Sarasota and more.
Voted the #1 Best Plastic Surgeon in Orlando, Florida by the readers of Orlando Magazine.