Looking for a plastic surgeon in Celebration, Florida or surrounding area?
Posted on May 5, 2018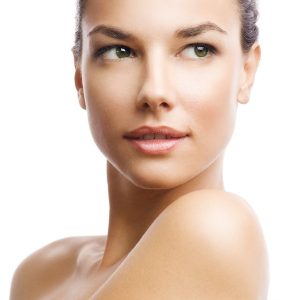 Choosing the right surgeon for a cosmetic surgery procedure is the most decisive factor that will influence the final outcome for the patient. Surgeons who are thoroughly trained and have a wide experience in the field will be in a position to deliver safe and predictable results for almost any kind of plastic surgery.
Fiala Aesthetics Plastic Surgery, led by reliable board certified plastic surgeon Dr. Thomas Fiala, provides cosmetic procedures to patients in Orlando, Altamonte Springs, FL, and other towns and cities in this outstanding part of the nation.
Professional Credentials
The committed Dr. Thomas Fiala is double board certified by the American Board of Plastic Surgeons (ABPS) and the Royal College of Physicians and Surgeons of Canada. With more than 25 years of medical education, surgical training, and practice experience, Dr. Fiala is recognized as one of the pre-eminent figures in the field of cosmetic surgery.
Memberships, Awards, and Honors
Dr. Fiala is an active member of leading industry associations including ASAPS and ASPS. Dr. Fiala was recognized as a Health Grades Doctor in 2011, won the Most Compassionate Doctor Award in 2010, and earned the Platinum Status on RealSelf.com. He was ranked among America's Top Surgeon's in a list published by the Consumer's Research Council of America.
Personalized Care for Every Patient
Regardless of the type of procedure a patient may receive, they all are assured of Dr. Fiala's personalized care and attention. Dr. Fiala has the natural ability and inclination to reach out to his patients, engage with them closely, and create aesthetic outcomes that are customized to meet their health and cosmetic goals.
Dr. Fiala and his motivated team ensure that the patient feels completely at home and freely shares their concerns and questions at every stage. Dr. Fiala helps his patients arrive at the best possible decisions by providing them maximum information on the benefits, drawbacks, and cost aspects of various procedures.
Why Select an ABPS Board Certified Plastic Surgeon?
When the patient selects an ABPS board certified plastic surgeon, the patient has an assurance that the surgeon would have undergone a certain minimum number of years of training specifically in the field of plastic surgery. ABPS is the only board recognized by the American Board of Medical Specialties in the US.
ABPS board certified plastic surgeons will typically invest in the best quality standards and practices, use the most advanced surgical techniques and technology, pursue continuing education, and follow the highest levels of safety to produce an optimal outcome for every patient.
Combining the Principles of Art and Science
The surgeon should have the knack and the professional skill to combine the principles of art and science in order to deliver aesthetically appealing, yet safe and sustainable surgical outcomes in every procedure. Dr. Fiala adopts a comprehensive treatment approach to meet the patient's requirements in a targeted and artistic way. He will deliver results that are healthy, natural looking, and aesthetically superior.
Patients in Orlando, Altamonte Springs, FL, and nearby areas have an opportunity to receive state of the art plastic surgery procedures from the proven and caring plastic surgeon Dr. Thomas Fiala.
Contact Board Certified Plastic Surgeon Dr. Thomas Fiala at Fiala Aesthetics in Orlando to Schedule and Appointment:
For more information of the treatments and procedures offered at Fiala Aesthetics Plastic Surgery Center & Orlando Medical Spa by Dr. Thomas Fiala please contact us here.
Serving patients in and around Greater Central Florida: Orlando, Altamonte, Lake Mary, Maitland, Winter Park, Clermont, Casselberry, Lake Mary, Longwood, Celebration, Heathrow, Windermere, Tampa, Jacksonville, Sarasota and more.