Looking for a plastic surgeon in Heathrow, Florida or the surrounding area?
Posted on April 10, 2018
Heathrow, Florida Plastic Surgeon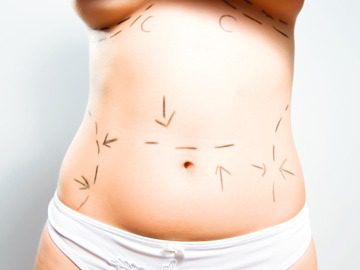 Dr. Thomas Fiala is a board certified plastic surgeon, who has been certified by both the American Board of Plastic Surgeons and the Royal College of Physicians and Surgeons of Canada. With a solid 25 years of education, training, and experience behind him,
The committed Dr. Fiala is one of the leading authorities in the areas of cosmetic surgery and non-invasive procedures. Fiala Aesthetics Plastic Surgery, led by Dr. Fiala, provides procedures for the body, breast, and face to patients in Orlando, Altamonte Springs, FL, and surrounding communities across the landscape.
Professional Recognition
Dr. Fiala specializes in state-of-the-art cosmetic technologies and techniques, including highly advanced laser technologies. He is a member of prestigious industry associations including ASAPS and ASPS.
The dignified Dr. Fiala became a Health-Grades Recognized Doctor in the year 2011, won the Most Compassionate Doctor Award in 2010, received Platinum Status on RealSelf, and was among America's Top Surgeon's in a list by the Consumer's Research Council of America.
Individualized Care
Dr. Fiala is committed to offering the highest level of individualized care to his patients. He has an extraordinary ability to connect with patients and determine their needs to create outcomes that are customized to meet their objectives and desires.
The reliable Dr. Fiala strives to create an environment where patients feel free to express concerns and ask questions regarding the procedures. He enables them to arrive at the correct decision by providing them complete information on the potential advantages, limitations, and cost implications of various procedures.
Choosing a Board Certified Plastic Surgeon
In choosing a board certified plastic surgeon, the patient has an assurance that the surgeon would have undergone a certain minimum number of years of training specifically in the field of plastic surgery.
Board certified plastic surgeons usually invest in the best quality standards and practices, use the most advanced surgical techniques and technology, receive continuing education, and follow the highest levels of safety to produce optimal outcomes for their patients.
Combining Art and Science
The surgeon must unite the best principles of art and science to create aesthetically appealing and safe outcomes in a cosmetic surgery procedure. Dr. Fiala has a personalized and comprehensive approach towards aesthetic surgery. This enables him to create results that are sustainable, healthy, natural looking, and aesthetically desirable.
Customization
Dr. Fiala firmly believes that the best outcomes in any type of plastic surgery can be achieved when the surgeon creates a customized plan specific to the patient's anatomical and personal aesthetic needs. He will not use a cookie cutter or off the rack approach towards any procedure. His primary objective in every surgery is to make the procedure less invasive, targeted with minimal risk, downtime, and discomfort.
Commitment to Patients
The pragmatic Dr. Fiala and his team take every decision regarding an aesthetic surgery procedure ensuring that the patient's goals and preferences are met in entirety.
Dr. Fiala is dedicated to bringing about a positive transformational change in his patients lives through safer, proven, and efficient aesthetic surgery procedures. Fiala Aesthetics receives patients from Orlando, Altamonte Springs, FL, and other towns and suburbs in the marvelous state of Florida for plastic surgery and non-surgical procedures.
Contact Board Certified Plastic Surgeon Dr. Thomas Fiala at Fiala Aesthetics in Orlando to Schedule and Appointment:
For more information of the treatments and procedures offered at Fiala Aesthetics Plastic Surgery Center & Orlando Medical Spa by Dr. Thomas Fiala please contact us here.
See plastic surgery procedure and treatment price list.
Serving patients in and around Greater Central Florida: Orlando, Altamonte, Lake Mary, Maitland, Winter Park, Clermont, Casselberry, Lake Mary, Longwood, Celebration, Heathrow, Windermere, Tampa, Jacksonville, Sarasota and more.
Voted the #1 Best Plastic Surgeon in Orlando, Florida by the readers of Orlando Magazine.