Mentor gets approval of new breast implants
Posted on June 14, 2013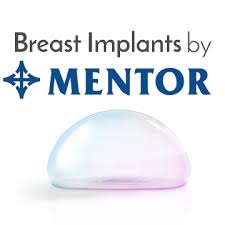 Today, the FDA announced the approval of the "MemoryShape" breast implant, made by Mentor.  This is the teardrop-shaped implant, filled with the latest generation of form-stable silicone gel.  It's certainly a home-run for breast reconstruction patients, and may be useful for some breast augmentation patients as well.  Mentor now joins Allergan and Sientra with implants of this type.
Today's approval was based on six years of safety data. The silicone gel in the MemoryShape Breast Implant contains more cross-linking compared to the silicone gel used in Mentor's regular silicone gel implant. This gives it a firmer feel, compared to our usual silicone implants, and makes it more leak-resistant.
As usual, the FDA approval came with conditions.  This time, Mentor must continue to monitor the patients from their 2 pre-market studies, conduct a new 10 year study of 2500 women to collect more information on long-term complication rates, and start another 10,000 patient study, looking for rare diseases in women that have implants.The Mentor MemoryShape implant, previously known as the "CPG implant", will now compete with Allergan's Style 410 implant, and Sientra's implants.  All three implants feature a firmer gel, the teardrop shape, and some type of textured "fuzzy" coating, which varies by manufacturer.We'll see whether these catch on with American consumers.  There are pros and cons to the new designs.  They require a much larger incision, are significantly firmer to the touch, and still require follow-up imaging studies.  They have a drawback that round implants don't have – which is rotation of the implant, which occurs in about 5% of patients.  Their shape is very conservative – it doesn't really give any significant fullness in the upper part of the breast, which, in my practice, is one of the most commonly-asked for features women request during their breast surgery consultation.  On the other hand, it does look very natural, and is more leak-resistant in case of a break in the implant's shell.
For More Information on the Treatments and Procedures Offered, contact award winning Board Certified Plastic Surgeon Dr. Thomas Fiala at Fiala Aesthetics in Greater Orlando to Schedule Your Consultation:
Serving patients in and around Greater Central Florida: Orlando, Altamonte, Lake Mary, Maitland, Winter Park, Clermont, Casselberry, Lake Mary, Longwood, Celebration, Heathrow, Windermere, Dr. Phillips, Sanford, Deltona, Deland, Daytona Beach, Melbourne, Cocoa Beach, New Smyrna Beach, Tampa, Jacksonville, Sarasota and more.
Voted the #1 Best Plastic Surgeon in Orlando, Florida by the readers of Orlando Magazine.