How Much Does Neck Lift Surgery Cost?
Posted on February 15, 2015
Neck Lift
Neck Lift cosmetic surgery procedure can make the neck appear tighter, firmer, and more youthful. This aesthetics procedure typically involves surgical reduction of loose skin or removal of neck bands. In case only minor improvement is required, the plastic surgeon may recommend only non-invasive treatments. A combination of invasive and non-invasive solutions may also be used in certain cases. During the initial consultation, the surgeon will discuss all aspects of the neck, including its estimated costs. The goal is to help the patient make an informed choice. Patients in Orlando, Altamonte Springs, FL, and nearby areas have an opportunity to receive necklift and other procedures from Dr. Fiala, who is a reputed, board certified plastic surgeon.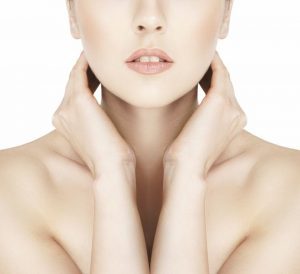 Cost Factors
The cost of neck lift cosmetic surgery may vary from one practice to another or even from one patient to another at the same practice. Location of the practice can be one of the factors because the cost of living usually varies from one place to another. Therefore, the cost of an aesthetics procedure such as neck lift in Orlando, Altamonte Springs, FL, and nearby locations may not be the same as the cost in, say, Ohio.
The skills, experience and reputation of the plastic surgeon who performs the procedure may also impact the overall costs. The American Society of Plastic Surgeons (ASPS) suggests that patients should choose the most appropriate surgeon for their needs, and the fee charged by the surgeon should only be a secondary consideration in such a choice.
Estimated Costs
Necklift procedure may be performed using various surgical or non-surgical treatment approaches, depending on the patient's needs. Therefore, the cost may vary significantly based on the treatment chosen as well as other factors as discussed. The average cost of necklift may range from $4,000 to $9,000, but may be higher in some cases.
Liposuction
If the skin elasticity in the neck area is wonderful and terrific, but the problem is with stubborn fat deposits, the surgeon may recommend liposuction alone. Depending on the extent of fat removal involved, this procedure may undermine or affect your checking account by about $3,000 to $5,000.
Cervicoplasty
In this procedure, loose skin is removed from the neck area surgically to restore a tighter and smoother appearance of the neck. The monetary impact of this surgery may be in the range of $5,000 to $7,000.
Platysmaplasty
This can be a more complex neck lift procedure involving tightening of underlying neck muscles that may have become weak or separated. Cervicoplasty and platysmaplasty will typically be performed together. The basic affect that this of procedure may have on your wallet or purse is about $7,000 to $9,000.
Insurance and Financing
Necklift is usually performed as an aesthetic procedure. Therefore, the cost may not be covered under the patient's health plan. However, patients can opt for financing of the procedure through professional medical care financing firms.
These firms have specifically designed loans for various cosmetic surgery procedures. Patients may also explore other financing options such as bank loans, credit card extended payments, borrowings from family or friends, and even crowd funding.
Contact Board Certified Plastic Surgeon Dr. Thomas Fiala at Fiala Aesthetics in Orlando to Schedule and Appointment:
For more information of the treatments and procedures offered at Fiala Aesthetics Plastic Surgery Center & Orlando Medical Spa by Dr. Thomas Fiala please contact us here.
Serving patients in and around Greater Central Florida: Orlando, Altamonte, Lake Mary, Maitland, Winter Park, Clermont, Casselberry, Lake Mary, Longwood, Celebration, Heathrow, Windermere, Tampa, Jacksonville, Sarasota and more.
Voted the #1 Best Plastic Surgeon in Orlando, Florida by the readers of Orlando Magazine.