Plastic Surgeons vs Cosmetic Surgeons
Posted on November 4, 2015
Plastic Surgery and Cosmetic Surgery: An Overview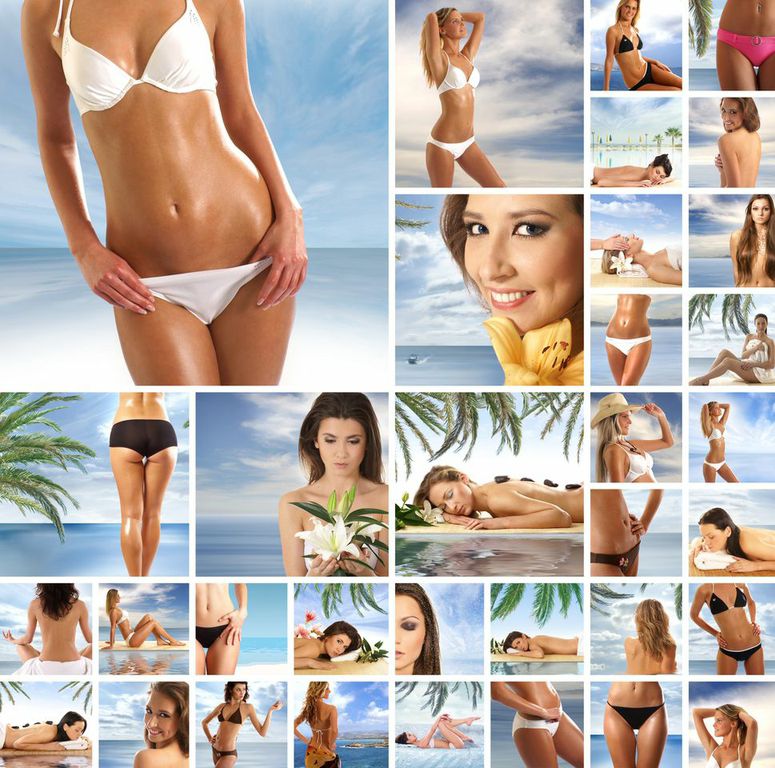 Several people want to enhance their looks in any possible way, and reaching out to the Plastic Surgeon is their best answer. Often, they are not clear about the expert, whom they should approach, the Plastic Surgeon, or the Cosmetic Surgeon. The best way to understand this, is to know the definition and working of each surgeon's expertise.
Plastic Surgery fundamentally means to mold or shape a body part using surgical procedures. It has various sub-divisions, which demarcate different specializations. The primary division of Plastic Surgery is the 'Reconstructive' surgery. It deals with the betterment of an abnormal body part, caused by an accident, birth defect or even cancer. Cosmetic Surgery deals with enhancing the appearance of a particular body part for aesthetic reasons, the reason why it is called Aesthetic Surgery as well. Hence, it is clear that Cosmetic Surgery is a part of Plastic Surgery.
Difference between a Plastic Surgeon and Cosmetic Surgeon
Since there is no specific residency program for Cosmetic Surgery, treating physicians come from different backgrounds. While the Plastic Surgeon primarily works as a Cosmetic Surgeon, an Otalaryngologist (head and neck surgeon) or a Dermatological Surgeon can also perform Cosmetic Surgery Aesthetics. In order to perform Plastic Surgery, the doctor has to undergo much more. At least two years of residency in Plastic and Reconstructive Surgery after General Surgery Residency is the bare minimum for a doctor to use the term "Plastic Surgeon" for his career. A doctor who calls himself a "Cosmetic Plastic Surgeon" or "Aesthetic Plastic Surgeon" without having formal training, in fact is unethical and misleading. The general public do not really understand the meaning, and without proper knowledge, can face major problems post operation.
Choosing between a Plastic Surgeon and Cosmetic Surgeon
It is a known fact that Plastic Surgery is a highly specialized job. Mere knowledge about the human anatomy does not entitle the credibility to any doctor to perform Cosmetic Surgery Aesthetics on a body part. General Surgeons have experience in performing appendectomy, mastectomies, hemorrhoidectomies and thyroidectomies. On the other hand, Dermatological Surgeons treat more of skin disorders, and are not trained well to treat skin lesions. It is not advisable to even choose the ENT specialists or Gynaecologists for breast augmentations, liposuction and facial surgery.
A major part of the job of a competent Plastic Surgeon is having proper knowledge of his duties if and when the post-operative wound does not heal normally. It is important to take immense care while treating difficult wounds and non-healing ulcers. After all, surgery deals with one of the most unpredictable gifts of nature: the human body. A Plastic Surgeon is required to expect the unexpected and proceed accordingly to cure the patient. So, choosing a Plastic Surgeon for Cosmetic Surgery is the most prudent decisions for any kind of changes in appearances. A good Plastic Surgeon will actually be the better judge of performing Cosmetic Surgery Aesthetics.
Dr. Thomas Fiala, M.D. is an expert Plastic Surgeon Duo, offering Cosmetic Surgery Aesthetics. Residents of Orlando, Altamonte Springs, FL can be hassle-free when availing their services.
For More Information on the Treatments and Procedures Offered, contact award winning Board Certified Plastic Surgeon Dr. Thomas Fiala at Fiala Aesthetics in Greater Orlando to Schedule Your Consultation:
Serving patients in and around Greater Central Florida: Orlando, Altamonte, Lake Mary, Maitland, Winter Park, Clermont, Casselberry, Lake Mary, Longwood, Celebration, Heathrow, Windermere, Dr. Phillips, Sanford, Deltona, Deland, Daytona Beach, Melbourne, Cocoa Beach, New Smyrna Beach, Tampa, Jacksonville, Sarasota and more.
Voted the #1 Best Plastic Surgeon in Orlando, Florida by the readers of Orlando Magazine.