Preparing for Neck Lift Surgery
Posted on August 10, 2017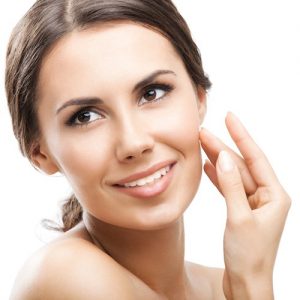 A neck lift has come up as popular cosmetic surgery procedure over the years. In many cases, it is performed in conjunction with a facelift to create more harmonious outcomes.
A neck lift is a relatively less invasive procedure, but it must be preceded by careful preparation to ensure safe outcomes. At the time of pre-op consultation, the surgeon will discuss the steps involved in preparation.
A patient who has thoroughly prepared for the aesthetic surgery will typically attain better satisfaction levels in the end. Ideal preparation constitutes the foundation for a successful neck lift surgery, and the patient should be committed to following the surgeon's instructions for it.
The hard working and adroit Dr. Thomas Fiala is a board certified plastic surgeon providing neck lift and various other procedures to patients in Orlando, Altamonte Springs, FL, and surrounding locations.

Preparation Steps
The patient should take the following steps to prepare for neck lift surgery:
Arrange for previous health records from the physician, specialist or hospital to send to the office of the cosmetic surgeon.
List down all the prescription and non-prescription drugs, including herbal supplements and vitamins that the patient may be currently taking.
Complete any x-ray or lab tests that the surgeon may order prior to the neck lift procedure.
Adjust the schedule of prescription medications, if necessary, in consultation with the surgeon and the prescribing physician.
Refrain from smoking for a specified time period before the surgery.
Complete any urgent tasks at office or home well before the surgery in order to ensure a stress-free recovery period.
Arrange for someone responsible to drive the patient back home after the outpatient neck lift cosmetic surgery.
Apply for leave in advance for at least one week at the workplace.
The patient should be committed to following the surgeon's pre- and post-surgical guidelines in preparation of neck lift surgery.

A Day before the Surgery
The patient should follow these simple tips a day prior to the neck lift procedure:
Rest well and have a good night's sleep before the surgery.
Avoid eating or drinking anything for eight hours prior to the surgery.
Do not drink alcoholic beverages for at least 48 hours prior to the surgery.
Avoid wearing any makeup, nail paint, body piercings, jewelry or contact lenses on the day of the surgery.
If the patient has diabetes, they should get their vital parameters checked on the morning of the surgery.
Other Aspects
Most patients will naturally have some level of pre-surgery anxiety. Therefore, a surgeon may prescribe a mild calming medication to be taken the night before the neck lift procedure. Patient can plan ahead and make advance arrangements at home to have a more comfortable post-operative recovery phase.
It is a prudent idea to stock up on a few pain meds, extra pillows, loose fitting clothes, ice packs and other necessary items at home in advance. Outstanding and profound plastic surgeon Dr. Fiala receives patients from Orlando, Altamonte Springs, FL and nearby areas for neck lift and various other cosmetic and reconstructive procedures.
For more information of the treatments and procedures offered at this Plastic Surgery Center & Orlando Medical Spa by Dr. Thomas Fiala please contact us at (407) 339-3222 or visit www.plasticsurgeryinflorida.com ; day-spa-orlando.com ; coolsculptinginorlando.com