Questions to Ask Your Breast Reconstruction Plastic Surgeon
Posted on August 16, 2018
Breast Reconstruction
\Patients who have undergone mastectomy for the treatment of breast cancer and are considering breast reconstruction cosmetic surgery should acquire as much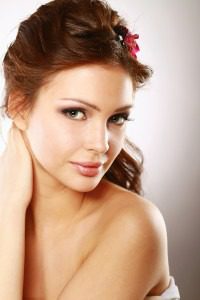 information as they can about the procedure.
They should choose an experienced cosmetic surgeon who can explain to them the various treatment options available as well as address their questions and concerns.
Patients should make sure that all their questions are answered adequately by their cosmetic surgeon before the reconstruction procedure.
The patient should ask the plastic surgeon for clarifications if she does not understand something. It is an astute idea to make notes in advance or ask a partner or friend to accompany her to the consultation to enable her to remember what was said as well as ask pertinent questions.
Fiala Aesthetics Plastic Surgery, led by board-certified plastic surgeon Dr. Thomas Fiala, provides various aesthetic and reconstructive surgery procedures to patients in Orlando, Altamonte Springs, FL, and surrounding communities.
Key Questions to Ask
In addition to the questions below, the patient can write down any more concerns or questions that she may have. The answers to these questions can assist her in making the right decision.
Is breast reconstruction surgery a suitable option in my case?
What is a good time to get the breast reconstruction cosmetic surgery done?
What are the advantages and limitations of undergoing breast reconstruction surgery simultaneously with my cancer surgery (immediate reconstruction) versus waiting (delayed reconstruction)?
Will the breast reconstruction create interference with my post-operative chemotherapy?
Will breast reconstruction cause impediments in radiation therapy?
What are the various types of breast reconstruction options that may be suitable in my case?
What are the strengths and limitations of each option?
In your opinion, what is the most appropriate reconstruction technique for me and why?
What is the average cost of each option? Will I be able to receive insurance coverage?
What is the recovery duration associated with each option?
What outcomes can I anticipate?
Will the reconstructed breast be the same as my other breast?
Is it advisable to consider cosmetic surgery on the other breast as well as to enable both the breasts to look similar?
Is it possible to get the nipple reconstructed? What is the procedure for this?
How will the reconstructed breast(s) feel to the touch?
Will I have any sensation in the breast(s) after reconstruction?
What are the potential risks involved?
If the flap technique is used, will it involve scars, pain, and changes in the body areas from where the tissue is sourced?
In case I choose to get breast implants, how long will they sustain?
Over time, what breast changes can I anticipate?
What impact will aging have on the reconstructed breast?
What changes will occur in the breast (s) upon weight gain or loss?
What will wound care at home involve?
Will you place surgical drains?
How much assistance will I require at home for the care of my drain(s) and incision area (s)?
Will I need to do specific exercises after the reconstruction? If yes, when can I begin these exercises?
How much activity can I undertake at home in the first few days after the surgery?
If I get lymphedema (inflammation) in my arm, what do I need to do?
Experienced plastic surgeon Dr. Thomas Fiala receives patients from Orlando, Altamonte Springs, FL, and nearby areas for various plastic surgery procedures.
Contact Board Certified Plastic Surgeon Dr. Thomas Fiala at Fiala Aesthetics in Orlando to Schedule and Appointment:
For more information of the treatments and procedures offered at Fiala Aesthetics Plastic Surgery Center & Orlando Medical Spa by Dr. Thomas Fiala please contact us here.
See plastic surgery procedure and treatment price list.
Serving patients in and around Greater Central Florida: Orlando, Altamonte, Lake Mary, Maitland, Winter Park, Clermont, Casselberry, Lake Mary, Longwood, Celebration, Heathrow, Windermere, Tampa, Jacksonville, Sarasota and more.
Voted the #1 Best Plastic Surgeon in Orlando, Florida by the readers of Orlando Magazine.