Questions to Ask Your Rhinoplasty Plastic Surgeon
Posted on March 8, 2018

Rhinoplasty is a common cosmetic surgery procedure today, but you need to choose the right surgeon for your aesthetic needs in order to ensure best possible results.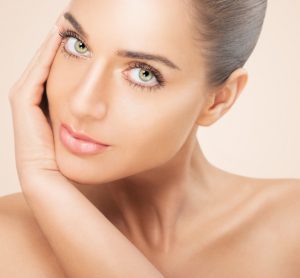 During the initial consultation, the patient will have an opportunity to ask questions and clarify any doubts and concerns.
A dedicated and stellar surgeon will provide accurate and detailed answers to help the patient make an informed choice. The pillar of the community Fiala Aesthetics Plastic Surgery, led by board certified plastic surgeon Dr. Thomas Fiala, provides rhinoplasty to patients in Orlando, Altamonte Springs, FL, and other suburbs and neighborhoods in this part of the southeast.
Key Questions to Ask
Some of the vital questions you should ask during your consultation for rhinoplasty surgery may include:
Am I a candidate for rhinoplasty cosmetic surgery?
If yes, then what nose surgery technique would you suggest for me?
Have you performed rhinoplasty surgery before?
What is the total number of rhinoplasties that you may perform in a year?
Where did you study, receive training and do you have a board certification?
How many years of training and experience do you have in the field of plastic surgery?
What is your success rate in procedures such as rhinoplasty?
If I may require a revision surgery, what is your office policy related to it?
What percentage of your patients may usually need revisions or additional surgeries?
What type of anesthesia would you recommend?
What kinds of risks are associated with rhinoplasty?
What would be the venue for my surgery?
What are the emergency protocols in case the surgery is performed at private surgery suite?
What kind of aesthetic results can I expect?
What is the expected timeframe for these outcomes?
What is the approximate healing time?
What post-operative care would I need to take?
When can I go back to working, exercising, and performing other routine activities?
If I want a celebrity nose, what kind of results can I expect?
How are open and closed rhinoplasties different?
Is there any special diet I need to follow before and after the surgery?
Will the medication I currently take interfere with the anesthesia or post-operative medication?
How soon can I wear eyeglasses after the rhinoplasty? Can I wear them over the cast?
What are the costs, if any, for additional lab work, prescription medication, or post-surgical checkups, apart from the basic costs of surgery?
The patient should be frank and truthful with the surgeon during the consultation so that they can provide the right guidance and create an appropriate nose surgery plan. An open discussion with your surgeon can provide more clarity and help build a relationship of trust.
Any patient that is contemplating this surgery and about to have a consultation should have these questions written down or be in front of them on their digital screen of their smart phone if they have one. They could ask the surgeon if they could record this conversation.
The patient should ideally have a concrete rapport with the surgeon. If they feel uncomfortable with the surgeon, they should address their concerns at the outset itself. An experienced surgeon would be able to reassure the patient with the right guidance and recommendations.
Remarkable and honorable plastic surgeon Dr. Thomas Fiala receives patients from Orlando, Altamonte Springs, FL, and nearby areas across the horizon for rhinoplasty.
For more information of the treatments and procedures offered at this Plastic Surgery Center & Orlando Medical Spa by Dr. Thomas Fiala please contact us at (407) 339-3222 or visit www.plasticsurgeryinflorida.com ; day-spa-orlando.com ; coolsculptinginorlando.com
Serving patients in and around Greater Central Florida: Orlando, Altamonte, Lake Mary, Maitland, Winter Park, Clermont, Casselberry, Lake Mary, Longwood, Celebration, Heathrow, Windermere, Tampa, Jacksonville, Sarasota and more.