Restore Your Figure and Your Confidence with a Tummy Tuck
Posted on October 25, 2018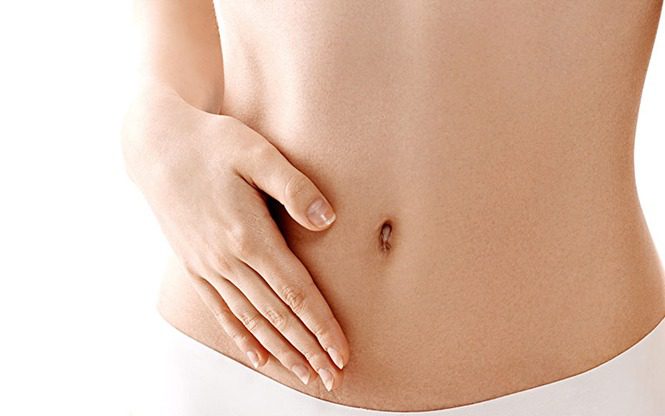 Loose, sagging skin around the stomach area can be a burden physically, as well as mentally and emotionally.  The good news is that a droopy midsection doesn't have to be a permanent part of life. A tummy tuck, or abdominoplasty, at Fiala Aesthetics Plastic Surgery can reconstruct the flat, contoured appearance to your abdomen that you once had to restore your figure and your self-esteem.
Who Can Benefit from a Tummy Tuck
The common perception is that the tummy tuck is just a procedure that's designed for women who have had children.  While the majority of these procedures do indeed fall into this category, whether on its own or as part of a mommy makeover, there is another reason that can call for a tummy tuck. Both men and women who have experienced drastic weight loss, either due to diet and exercise or gastric surgery, and have a significant amount of excess skin can also benefit from the procedure.
A Mini, Standard, or Extended Tummy Tuck
There are varying degrees to which we can perform the tummy tuck procedure. Not everyone has the same level of loose, sagging skin and residual fat that needs to be addressed. That being said, most patients do require the full extent of correction that an abdominoplasty can offer.  However, in the cases that only call for minor attention to extra skin and some fat, a mini tummy tuck can provide satisfactory results without having to go through the lengths of the full surgery.  Otherwise, the standard tuck will focus on all common issues that affect mothers, including repairing separated abdominal wall muscles.  Liposuction is commonly also used to sculpt the midsection and restore optimal shape to the "love handle" area.
What to Expect from Tummy Tuck Surgery
The tummy tuck procedure is performed at an accredited surgical center under general anesthesia.  Fiala Aesthetics uses MD anesthesiologists for this purpose. The surgery usually takes about two to four hours, depending on the magnitude of correction needed.  Most patients will take two weeks off from work to recuperate.  Light activities, including light-duty work can be resumed after 10-14 days, with a return to full activity coming six weeks following surgery.  Dr. Fiala is known for his use of the intra-operative TAP block with Exparel, an advanced technique which dramatically improves post-operative comfort after a tummy tuck.
The Realities of Scarring
In order to remove the excess loose skin in the abdominal area, a long incision across the width of the lower abdomen must be made.  The more loose skin that is present, the longer the incision must be to deal with it.  This will inevitably result in a permanent scar.  However, Dr. Fiala has extensive experience in concealing the mark strategically under the bikini line so that it's not noticeable when wearing more revealing attire or a bathing suit, using meticulous surgical closure techniques, and using post-op scar treatments to optimize your healing.  The scar will fade over time but will never completely disappear. However, most of our tummy tuck patients report this to be a worthwhile trade off for the contour improvement and removing embarrassing, uncomfortable, and redundant skin.
Tummy Tuck in Orlando, FL at Fiala Aesthetics Plastic Surgery
A tummy tuck can restore your midsection as well as your confidence.  To learn more about this procedure at Fiala Aesthetics Plastic Surgery, please contact us here or give us a call today at (407) 339-3222.  We are proud to serve patients in and around the Greater Central Florida area, including Orlando, Altamonte Springs, Lake Mary, Maitland, Winter Park, Clermont, Casselberry, Longwood, Celebration, Heathrow, Windermere, Tampa, Jacksonville, Sarasota, and more.
Contact Board Certified Plastic Surgeon Dr. Thomas Fiala at Fiala Aesthetics in Orlando to Schedule and Appointment:
For more information of the treatments and procedures offered at Fiala Aesthetics Plastic Surgery Center & Orlando Medical Spa by Dr. Thomas Fiala please contact us here.
Serving patients in and around Greater Central Florida: Orlando, Altamonte, Lake Mary, Maitland, Winter Park, Clermont, Casselberry, Lake Mary, Longwood, Celebration, Heathrow, Windermere, Tampa, Jacksonville, Sarasota and more.