Restylane Lip Injection Enhancement
Posted on October 31, 2019
Restylane Dermal Filler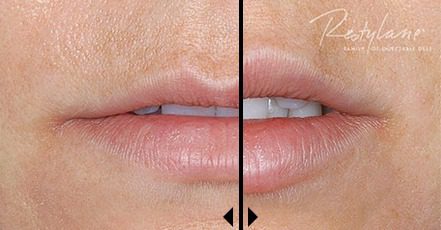 Restylane® is a hyaluronic acid filler that is incredibly effective at adding volume to the lips. Restylane can also be used to address lip lines, the vertical lines at the corner of the mouth, to produce a fuller, softer, and more attractive appearance.
In addition to the lips and wrinkles at the corners of the mouth, Restylane injections offer a safe and effective solution for smile lines and nasolabial folds. A single injection can produce results for eight to twelve months, or even longer when maintenance treatments are performed once or twice a year to ensure continued fullness and volume. If you are curious to learn if Restylane is the best fit for your needs, call Dr. Fiala at 407-339-3222 and schedule your free consultation today.
Why Choos Restylane for Lip Enhancement?
In an international survey of more than 1,000 people from 35 different countries, a firm majority of respondents said plump pouts were an attractive feature, but 60% of respondents said that a 1:1 ratio between the upper and lower lip was the most attractive shape.
This kind of symmetry requires a skilled injectionist with the experience and patience to ensure optimal results. The med spa staff at Fiala Aesthetics have the experience and training necessary to produce ideally sculpted lips. Take a moment to view our before and after gallery to see, first hand, the kinds of results we can help you achieve.
What is Hyaluronic Acid?
Hyaluronic acid is a viscous substance that is naturally produced by the body. Its primary function is retaining water to keep tissue moist and lubricated. When injected into the skin, the biocompatible hyaluronic acid in Restylane gets to work right away to add volume to sunken-in or deflated areas of the face and lips.
Lip enhancement with Restylane is instantaneous, though full results may take a few weeks to materialize. The filler is biocompatible and well-tolerated by most patients, and it requires no downtime – you can come to our office for a treatment, leave a few minutes later, and get on with the rest of your day.
While rare, some swelling or bruising may be present for the first few days following Restylane injections. We will discuss ways to minimize bruising during your complimentary dermal filler consultation to help ensure you are properly prepared. We are committed to your safety and satisfaction and will take all the time necessary to help you choose the most effective solution for your needs.
If you live in Orlando or surrounding areas of Florida and are interested in safe, nonsurgical lip enhancement, call Fiala Aesthetics at 407-339-3222 today to schedule your complimentary consultation at our med spa. Located in Altamonte Springs, we serve all surrounding areas including Winter Park, Maitland, and Lake Mary.
Contact Board Certified Plastic Surgeon Dr. Thomas Fiala at Fiala Aesthetics in Orlando to Schedule and Appointment:
For more information of the treatments and procedures offered at Fiala Aesthetics Plastic Surgery Center & Orlando Medical Spa by Dr. Thomas Fiala please contact us here.
Serving patients in and around Greater Central Florida: Orlando, Altamonte, Lake Mary, Maitland, Winter Park, Clermont, Casselberry, Lake Mary, Longwood, Celebration, Heathrow, Windermere, Tampa, Jacksonville, Sarasota and more.