Rhinoplasty Plastic Surgery Risks and Safety
Posted on February 20, 2018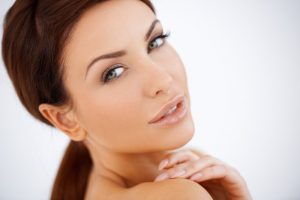 Rhinoplasty cosmetic surgery has a high success rate, and will lead to safe and predictable outcomes as long as the procedure is performed by a board certified and experienced surgeon. However, like any surgery, rhinoplasty is associated with certain potential risks and complications, which should be known to the patient before they decided to go ahead with it.
The surgeon will discuss the temporary side effects as well as risks and complications of rhinoplasty during the initial consultation.
The patient should have the commitment to follow the surgeon's instructions carefully for a safe surgery. Fiala Aesthetics Plastic Surgery, led by board certified plastic surgeon Dr. Thomas Fiala, provides rhinoplasty to patients in Orlando, Altamonte Springs, FL, and surrounding communities.
 
Potential Complications
While side effects of rhinoplasty are mostly transient and minor in nature, more serious complications may occur in exceptional cases. These may include:
Infection during or after the nose surgery
Adverse reaction to general anesthesia or lidocaine
Breathing obstruction in the nostrils
Chronic nosebleeds
Numbness in the incision area or altered sensation
Perforations in the septum
Fluid collection under the skin
Burst blood vessels
Conspicuous scarring in case of open rhinoplasty
Asymmetrical shape of the nose
Possibility of revision nose surgery
Scarring Risks
The potential of scarring exists in virtually every form of cosmetic surgery. However, in case of closed rhinoplasty, the incisions will be made inside the nostrils, and no scarring will be visible on the outside. But in case of open rhinoplasty, an additional incision will be made across the columella, which may result in a minor scar.
 
Aesthetic or Functional Problems
An unsatisfactory aesthetic outcome may occur if the communication between the surgeon and patient was not adequate, or due to a surgical error. In any case, rhinoplasty results take about one year to establish fully, and the patient should allow that much time to determine whether they want a revision procedure.
In a few cases, the patient may experience functional problems such as breathing difficulty through the nostrils after rhinoplasty. A corrective surgery may have to be performed in such situations.
 
Risk Reduction
The selection of the plastic surgeon will be the single most important factor that will contribute to the final results and impact the risk profile in rhinoplasty. An experienced and ABPS board certified plastic surgeon would typically adopt cutting edge surgical techniques and follow the latest safety protocols to minimize the risks.
They usually manage to meet the delicate balance between the basic structural aspects of the face and nose and the patient's cosmetic goals. At the same time, the patient's own commitment to diligently adhere to all pre- and post-operative care instructions will make a difference to the final outcome.
The patient should have the confidence to share vital information about their current or past medical issues, prescription and non-prescription drugs and supplements, and the habit of smoking, alcohol and narcotics, if any. Profound and cordial plastic surgeon Dr. Thomas Fiala receives patients from Orlando, Altamonte Springs, FL, and other cities and towns in the amazing state of Florida for rhinoplasty.
For more information of the treatments and procedures offered at this Plastic Surgery Center & Orlando Medical Spa by Dr. Thomas Fiala please contact us at (407) 339-3222 or visit www.plasticsurgeryinflorida.com ; day-spa-orlando.com ; coolsculptinginorlando.com
Serving patients in and around Greater Central Florida: Orlando, Altamonte, Lake Mary, Maitland, Winter Park, Clermont, Casselberry, Lake Mary, Longwood, Celebration, Heathrow, Windermere, Tampa, Jacksonville, Sarasota and more.