Should I Have My Breast Implants Removed or Replaced?
Posted on July 21, 2016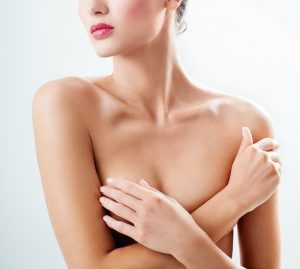 A woman may feel the need to remove or replace breast implants at any stage after the breast augmentation cosmetic surgery. Some women may develop capsular contracture or other problems with the implants, which makes it necessary to remove or replace them. In some other cases, the woman may make a voluntary decision to have the implants removed or replaced with a different type or size of implants.
Aesthetic needs of each patient are unique, and the decision to have the implants replaced or removed should be made after careful assessment of the patient's goals. Dr. Thomas Fiala is a board certified plastic surgeon providing breast revision and various other surgical and non-surgical procedures. Dr. Fiala provides these procedures to patients in Orlando, Altamonte Springs, FL, and surrounding locations.
Making the Right Choice
Implant replacement rather than implant removal is the first recommendation of many surgeons to their patients. The cosmetic surgery to only remove implants can be more complicated than a surgery for replacement. The risk of bleeding and infection is higher in an implant removal procedure. However, the final decision should be taken according to the patient's individual choice and her current aesthetic preferences.
In a few cases, the woman may have to choose implant removal instead of replacement on medical grounds. If she suffers from pain and rheumatological symptoms, she may benefit when the implants are removed instead of replaced. Women suffering from autoimmune diseases such as MS, arthritis or lupus may develop sensitivity to elements found in implants, such as silicone. This can also necessitate a removal instead of replacement.
When a woman wants to undergo only implant removal, she should choose a plastic surgeon with proven skills and experience in breast revision and implant removal surgeries. The removal procedure can be more complicated than replacement or primary augmentation surgery. Therefore, it is vital to choose a surgeon with adequate experience in performing such procedures.
Aesthetic Outcomes
In case of complete removal of breast implants, the natural breasts may present a deflated, saggy appearance, especially if the implants are large. This may occur because the implants have caused the breast tissue to stretch. An experienced surgeon will try to make sure that the breasts following implant removal remain as attractive as they were prior to the augmentation surgery.
However, in a number of cases, the surgeon may recommend a breast lift surgery in conjunction with implant removal. Breast lift may not be required when the implants are being replaced. In case of replacement, the woman will have the option to choose smaller or larger sized implants than the previous ones. With implant replacement, it is often possible to produce full, shapely breasts as with the primary breast augmentation.
Recovery Aspect
Recovery process in case of implant replacement is not very different from that of the primary breast augmentation surgery. But in case of breast implant removal surgery, the recovery is usually shorter and involves reduced discomfort. Dr. Fiala receives patients from Orlando, Altamonte Springs, FL, and nearby areas for breast revision and various other surgical and non-surgical procedures.
For More Information on the Treatments and Procedures Offered, contact award winning Board Certified Plastic Surgeon Dr. Thomas Fiala at Fiala Aesthetics in Greater Orlando to Schedule Your Consultation:
Serving patients in and around Greater Central Florida: Orlando, Altamonte, Lake Mary, Maitland, Winter Park, Clermont, Casselberry, Lake Mary, Longwood, Celebration, Heathrow, Windermere, Dr. Phillips, Sanford, Deltona, Deland, Daytona Beach, Melbourne, Cocoa Beach, New Smyrna Beach, Tampa, Jacksonville, Sarasota and more.
Voted the #1 Best Plastic Surgeon in Orlando, Florida by the readers of Orlando Magazine.