Symptoms of Breast Implant Capsular Contracture
Posted on May 5, 2023
Capsular Contracture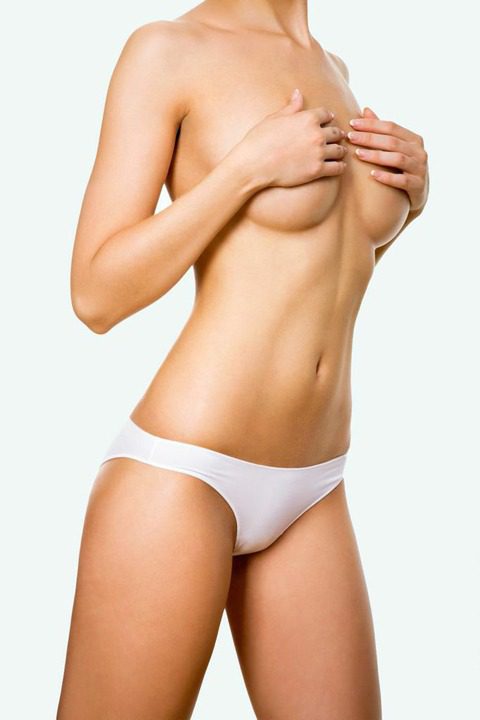 Breast augmentation cosmetic surgery has emerged over the years as one of the most popular and effective procedures in the United States.
Capsular contracture is one of the main complications that may occur with implants, necessitating a breast revision surgery.
What is Capsular contracture?
Capsular contracture develops in one or both breasts and can occur at any time, either in the weeks – months following breast implant surgery  or, in some cases, many years later.
The symptoms of this condition develop slowly, and may include:
an increasing tightness of the breast, with the implant being less mobile than it was earlier
breast implants positioned in a more elevated way on the chest
breast implant is distorted in shape and may appear round or "ball-like."
Tightness or pain in the breast, especially as the tightness increases
How often does capsular contracture happen?  
The studies on this quote different numbers, depending on the implant used, the position of the implant (subglandular versus dual-plane) and other technical factors.  Most experts quote a rate of between 5 and 10% for women after their first breast augmentation procedure.  However, it is not possible to determine which patient may develop this condition and when – there is no accurate predictive test.
Smokers seem to get more capsules.  Patients with subglandular implants seem to get more capsules.  Patients with significant infection issues seem to get more capsules.  But many times, the capsule can develop without these risk factors.  Having a tight capsule doesn't seem to correlate with the appearance of the external scar, either.
It remains a frustrating problem.
Loss of Natural Softness of Breast
Sometimes, if a woman with implants feels that the breast does not feel naturally soft anymore, or looks "hard", it may be an indication of capsular contracture.
Classifying the Symptoms
A subjective scale, known as Baker Classification, is often used to classify the symptoms of capsular contracture, depending on the degree of the problem.  This is named after the late James Baker, MD – of Winter Park, Florida.
Grade I: The breast feels soft with a natural appearance like a normal breast does.
Grade II: The breast feels slightly firm, but looks normal
Grade III: The breast is firm and has a distorted appearance
Grade IV: The patient also feels pain in the breast
Fixing Capsular Contracture
Usually, an established capsular contracture will require surgery.  Commonly, the scar-tissue layer of capsule is removed, and a brand new implant is placed.  But, women who formed a capsule once are at risk of making another one.
For women who have had several capsules, often a special material, known as ADM (acellular dermal matrix), can be added to the capsulectomy operation, to help improve the success rate of preventing the capsule from returning.  Dr. Fiala is experienced in this technique.
For More Information on the Treatments and Procedures offered, contact award-winning Board Certified Plastic Surgeon Dr. Thomas Fiala at Fiala Aesthetics in Greater Orlando to Schedule Your Consultation:
Voted the #1 Best Plastic Surgeon in Orlando, Florida by the readers of Orlando Magazine.


Serving patients in and around Greater Central Florida: Orlando, Altamonte, Lake Mary, Maitland, Winter Park, Clermont, Casselberry, Lake Mary, Longwood, Celebration, Heathrow, Windermere, Dr. Phillips, Sanford, Deltona, Deland, Daytona Beach, Melbourne, Cocoa Beach, New Smyrna Beach, Tampa, Jacksonville, Sarasota and more.