The latest plastic surgery stats are out!
Posted on February 12, 2011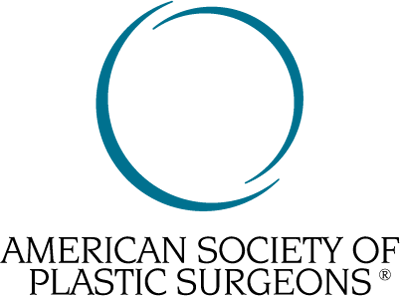 The American Society of Plastic Surgeons (ASPS) released their annual report on plastic surgery procedures this past week.
According to ASPS, 13.1 million cosmetic plastic surgery procedures, including both minimally-invasive or surgical categories, were performed in the United States in 2010, up 5 percent from 2009.
"The economy is showing signs of improvement and financially, things seem a little better for people this year," said ASPS President Phillip Haeck, MD. "There's some pent-up demand for cosmetic surgical procedures. People have waited a couple of years or more to have procedures, until their finances were at least somewhat back in order", said Dr. Haeck.
Cosmetic surgical procedures increased 2 percent, with nearly 1.6 million procedures in 2010. The top five surgical procedures were:
• Breast augmentation (296,000)
• Nose reshaping (252,000)
• Eyelid surgery (209,000)
• Liposuction (203,000)
• Tummy tuck (116,000)
Interestingly, people are having more facelift surgeries, with a rise of 9 percent in 2010, with nearly 113,000 procedures. Facelifts have not experienced growth since 2007.
Breast augmentations increased 2 percent over the previous year, remaining the most popular cosmetic surgical procedure. Silicone implants are being used in 60% of all breast augmentations nationally. In our practice, this figure is more like 75%.
All surgical body contouring procedures also experienced growth in 2010 – breast lifts (up 3 percent), lower body lifts (up 9 percent), upper arm lifts (up 5 percent), and thigh lifts (up 8 percent). Many of those procedures are being requested following massive weight loss.
Cosmetic minimally-invasive procedures increased 5 percent, with nearly 11.6 million procedures in 2010. The top five minimally-invasive procedures were:
• Botulinum toxin type A (5.4 million)
• Soft tissue fillers (1.8 million)
• Chemical peel (1.1 million)
• Laser hair removal (938,000)
• Microdermabrasion (825,000)
"Injectables have remained robust despite the economy," said Dr. Haeck. "Botox® and Dysport® injections are up 12 percent, while, interestingly, fat injections are up 14 percent, which could reflect how a patient's own fat is being used in more creative ways to rejuvenate the face and body."
Breast reconstruction is up 8 percent in 2010 and is new to the top five reconstructive procedures. I'm glad to see that efforts in educating breast cancer survivors about their reconstructive options are helping.
The report can be viewed in more detail here.