Top Plastic Surgery Procedures for Women and Men
Posted on August 2, 2017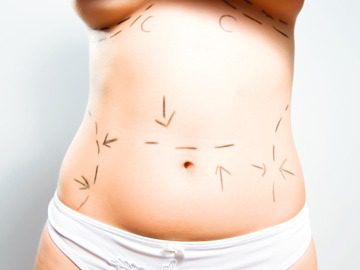 At one time, cosmetic surgery procedures were perceived to be beyond the reach of the general population, and were considered to be the exclusive domain of movie stars and models.
But with rapidly advancing surgical technology and techniques, these procedures came within the reach of the average person. Millions of aesthetic surgical and non-surgical procedures are now performed every year in the US.
The acceptance and popularity of cosmetic procedures has consistently risen over the years. While a majority of the procedures are still sought only by women, now men are increasingly seeking these procedures to improve their physical looks and self-esteem. Board certified and stellar plastic surgeon Dr. Thomas Fiala provides procedures for the breast, body and face to patients in Orlando, Altamonte Springs, FL, and other towns and cities in this part of North Florida.

Wide Acceptance  
Both surgeons and patients now whole-heartedly accept and endorse plastic and cosmetic surgery procedures as a safe and proven solution to enhancing physical appearance and self-image.
The American Society for Aesthetic Plastic Surgery (ASAPS) has announced in its recent multi-specialty statistical report that Americans spent over $15 billion on invasive and non-invasive cosmetic procedures in 2016. This translates to a year on year growth of 11 percent over the previous year.
Plastic surgery constituted nearly 56 percent of these procedures, while 44 percent were non-surgical procedures. The figure of $15 billion represents the largest amount spent on these treatments in a single year ever since ASAPS launched its annual Cosmetic Surgery National Data Bank Statistics survey about 20 years ago.
ASAPS says that people's aspirations are undergoing a rapid change, and more women and men now seek subtle and refined cosmetic treatments. For example, women increasingly want to choose fat transfer breast enhancement procedure in place of traditional breast implants to make the results look less obvious. Similarly, the popularity of breast lift is on the rise because the procedure is more understated than breast implants.
But this trend is not a reflection on the popularity of breast augmentation surgery.
In absolute terms, more women still prefer breast implant surgery, and it continues to rank as the number two cosmetic surgery procedure in the US at present. Surgeries once considered niche, such as labiaplasty, are now becoming mainstream. Men's procedures, ranging from chin reduction to Botox, are also gaining popularity.

Five Most In-Demand Procedures
The five most in-demand procedures in 2016, according to the ASAPS data, for both women and men combined, include:
Liposuction – 414,335 procedures
Breast Augmentation – 310,444 procedures
Tummy Tuck – 181,540 procedures
Eyelid Surgery – 173,883 procedures
Breast Lift – 161,412 procedures

Liposuction
Liposuction surgery is the number one body contouring surgery to reduce specific fat pockets in the upper and lower body.

Breast Augmentation
Both traditional breast implant surgery and fat transfer breast augmentation are growing in demand.

Tummy Tuck
Tummy tuck has consistently remained popular among both women and men to create a more youthful abdomen.

Eyelid Surgery
Upper and lower eyelid surgery can dramatically improve the appearance of the eyes and upper face.

Breast Lift
Breast lift is designed to tighten sagging breasts and subtly lift the position of downward pointing nipples.
Experienced, proven, and percipient plastic surgeon Dr. Fiala receives patients from Orlando, Altamonte Springs, FL, and nearby areas for various aesthetic procedures.

For More Information on the Treatments and Procedures Offered, contact award winning Board Certified Plastic Surgeon Dr. Thomas Fiala at Fiala Aesthetics in Greater Orlando to Schedule Your Consultation:





Serving patients in and around Greater Central Florida: Orlando, Altamonte, Lake Mary, Maitland, Winter Park, Clermont, Casselberry, Lake Mary, Longwood, Celebration, Heathrow, Windermere, Dr. Phillips, Sanford, Deltona, Deland, Daytona Beach, Melbourne, Cocoa Beach, New Smyrna Beach, Tampa, Jacksonville, Sarasota and more.
Voted the #1 Best Plastic Surgeon in Orlando, Florida by the readers of Orlando Magazine.