Tummy Tuck (Abdominoplasty) vs. Liposuction
Posted on March 20, 2015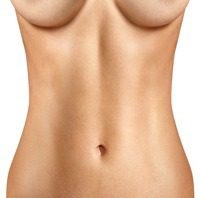 Among various aesthetics procedures sought by men and women, the procedures designed to achieve a flatter and firmer abdomen are more popular. However, many patients are confused between the options of tummy tuck cosmetic surgery and liposuction.
Dr. Thomas Fiala is an eminent, board certified plastic surgeon providing both tummy tuck and liposuction procedures. During the initial consultation will discuss both treatment options and recommend the appropriate procedure as per the patient's unique needs. Dr. Fiala receives patients from Orlando, Altamonte Springs, FL, and surrounding communities.
Removal of Excess Fat and Skin
Tummy tuck is an ideal aesthetics procedure if the patient suffers from stubborn fat deposits in the abdominal area, along with the problem of loss of skin elasticity. Some patients may have weakened underlying abdominal muscles, which can also be tightened with tummy tuck cosmetic surgery.
Liposuction, on the other hand, is an excellent procedure for removal of excess fat, but not for skin or muscle tightening. If the skin elasticity is marvelous in the tummy area, and underlying muscles are strong, the plastic surgeon may recommend liposuction to remove excess fat and restore an attractive, youthful abdomen. Patients in Orlando, Altamonte Springs, FL, and nearby areas have an opportunity to receive both procedures from Dr. Fiala.
Complexity of Surgery
Liposuction is a relatively less complex surgery because it only involves removal of unwanted fat deposits from a targeted area around the tummy. The procedure can be performed under local anesthesia when tumescent liposuction technique is used. Therefore, many patients prefer liposuction because of the efficiency of the procedure.
Tummy tuck surgery is a comparatively complex procedure, particularly when underlying muscle tightening is involved. Incision is typically longer in case of tummy tuck, and scarring will also be more than what a patient can expect in the case of liposuction. However, a skillful surgeon will try to hide the scar in the natural skin crease in the lower abdomen.
Duration and Recovery
Liposuction procedure will typically be of a shorter duration, if only fat removal from the abdominal area is involved. In most cases, the patients can return home the same day. Recovery period may be around a week, after which the patient is usually able to resume their regular activities or go back to work
In case of tummy tuck, the procedure may be of a longer duration because skin excision and tightening of muscles is also involved, apart from fat removal. General anesthesia may be required in some cases, and it may involve an overnight stay at the surgical facility, depending on the patient's condition. Recovery in case of tummy tuck surgery can be about 10 to 14 days, and full results will establish over several months as swelling subsides completely.
Longevity of Results
Results in case of both tummy tuck and liposuction are long lasting and sustainable. However, the procedures are not a substitute for diet and exercise, and the patient needs to maintain a regular exercise regimen and follow a balanced diet. Patients should be made aware during the consultation that both liposuction and tummy tuck are not weight loss procedures.
For More Information on the Treatments and Procedures Offered, contact award winning Board Certified Plastic Surgeon Dr. Thomas Fiala at Fiala Aesthetics in Greater Orlando to Schedule Your Consultation:





Serving patients in and around Greater Central Florida: Orlando, Altamonte, Lake Mary, Maitland, Winter Park, Clermont, Casselberry, Lake Mary, Longwood, Celebration, Heathrow, Windermere, Dr. Phillips, Sanford, Deltona, Deland, Daytona Beach, Melbourne, Cocoa Beach, New Smyrna Beach, Tampa, Jacksonville, Sarasota and more.
Voted the #1 Best Plastic Surgeon in Orlando, Florida by the readers of Orlando Magazine.