Tummy Tuck Before and After Photos
Posted on January 25, 2015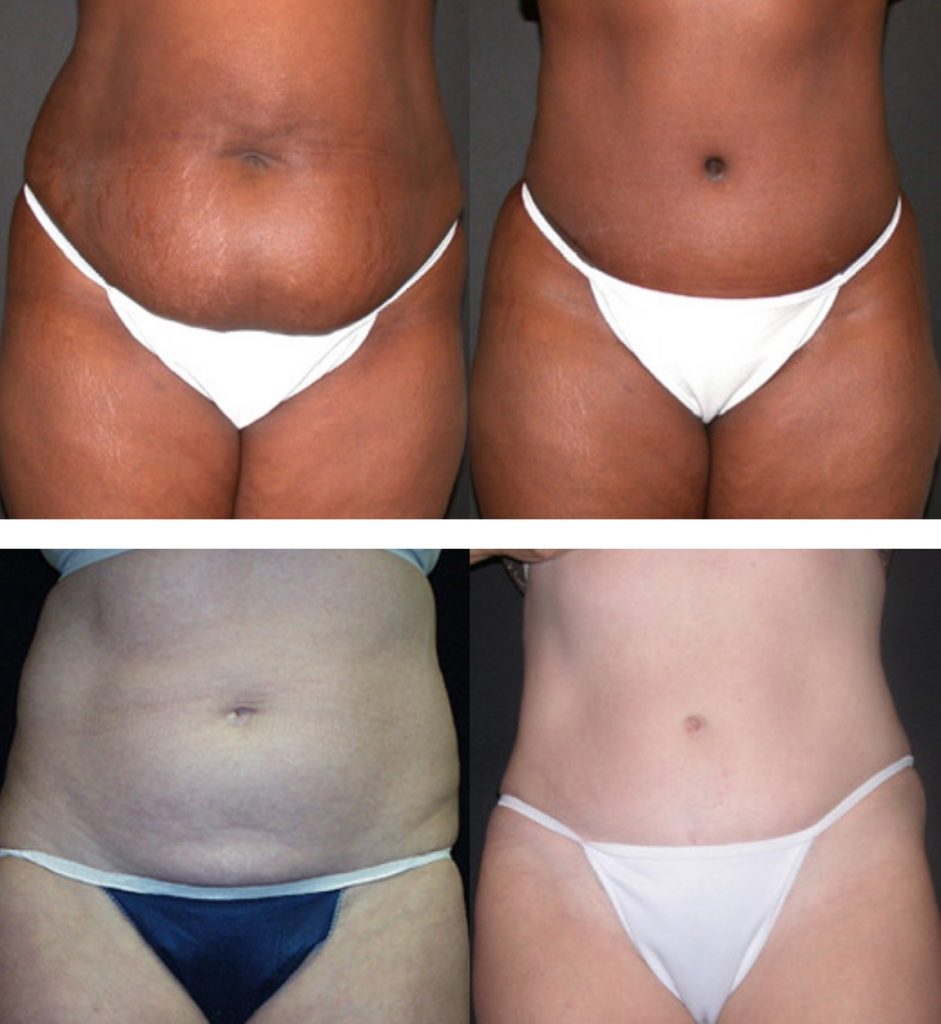 Abdominoplasty
 which is commonly known as tummy tuck, is a cosmetic surgery procedure that involves the removal of fat tissues, excessive skin and other extra tissues from the abdomen and tightening of abdominal muscles. The surgery helps in getting back a lean and contoured figure with a toned midriff. Thorough discussion with your consultant about pre and post operation preparation will help you chalk out medication and nutrition details. Post operation care involves restricted activities and enough rest for quick recovery of the wounds and incisions.
How many sittings
To prepare for surgery, you will have to follow a few restrictions about food and exercise and also smoking and alcohol consumption as suggested by your surgeon. You need to stop any medication or food that may make the blood thin. Doctors advise not to consume nicotine products or alcohol prior surgery as they can bring complications such as fluctuating blood pressure or respiratory issues during surgery.
Patient is given anesthesia before the surgery and then under complete sedation trained plastic surgeon 
Dr. Thomas Fiala
 will make horizontally oriented incision between the patient's navel and pubic hairline. All the excessive layers of fat and skin tissues are removed by you're the plastic surgeon, and a new belly button opening is made. Finally, the incisions are closed with sutures and drainage tubes are placed around the area to prevent accumulation of blood and fluid. These are removed a couple of days after surgery and patient may be given special garment to prevent fluid buildup in that area which can be worn while moving around the house in Orlando Florida.
Post-surgery, you will find that your tummy has gained a contoured shape and is more aesthetically appealing and is more in proportion with your body weight. Adequate rest and restricted movements are required to safeguard the incision stitches.
What can you expect out of it?
Post-surgery, you may feel some stiffness in your abdominal region along with tightness of skin and hypersensitivity which is common among most patients. You may perhaps experience some bruising as well as swelling in your abdominal region because of the incisions. There is a high chance of soreness and pain, which can be managed by pain medications prescribed by your plastic surgeon.
After recovery, you can feel a firm and toned abdomen that will boost your confidence. In case you feel excessive pain that cannot be suppressed by medication, you should immediately consult your plastic surgeon in Orlando, Florida without delay. Symptoms such as high fever, vomiting, nausea or excessive bleeding should not be ignored either to prevent further complications. Your movements will be restricted for a couple of months post-surgery and doctor will advise you against heavy exercise during the healing period as it may adversely affect the sutures and stitches.
The attractive and toned body will achieve after abdominoplasty will make up for any pain or discomfort you may have faced after the procedure. Inspired by the advancements made in cosmetic surgery and the aesthetically pleasing results it provides, many people are opting for tummy tuck surgery. It will help you to participate actively in sporting activities and daily chores without feeling self-conscious and will give you a positive outlook towards life.
Contact Board Certified Plastic Surgeon Dr. Thomas Fiala at Fiala Aesthetics in Orlando to Schedule and Appointment:
For more information of the treatments and procedures offered at Fiala Aesthetics Plastic Surgery Center & Orlando Medical Spa by Dr. Thomas Fiala please contact us here.
Serving patients in and around Greater Central Florida: Orlando, Altamonte, Lake Mary, Maitland, Winter Park, Clermont, Casselberry, Lake Mary, Longwood, Celebration, Heathrow, Windermere, Tampa, Jacksonville, Sarasota and more.
Voted the #1 Best Plastic Surgeon in Orlando, Florida by the readers of Orlando Magazine.