Tummy Tuck Candidates
Posted on December 14, 2016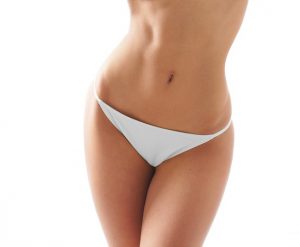 One of the common aesthetic problems for both women and men today is the accumulation of excess fat and skin in the abdominal area. Poor physical fitness, overweight issues and genetics may cause this condition. Abdominoplasty or tummy tuck cosmetic surgery is a proven and effective way to get rid of loose skin and unwanted fat tissue in the midsection.
During the initial consultation, the surgeon will carefully determine the patient's candidacy for tummy tuck. Dr. Thomas Fiala is a board certified plastic surgeon providing tummy tuck surgery. Dr. Fiala provides this procedure to patients in Orlando, Altamonte Springs, FL, and surrounding communities.
Who should receive Tummy Tuck?
Any man or woman who is in good general health and feels unhappy with the appearance of sagging skin or folds in the midsection area, or has weak underlying abdominal muscles due to weight fluctuations or lack of exercise, may make a good candidate for tummy tuck cosmetic surgery.
Many women may suffer from separated abdominal muscles and stretched tissue in the midsection following a pregnancy. They can also benefit from tummy tuck surgery. Patients should know that tummy tuck is not a weight loss surgery, but a body contouring procedure. Some candidates may benefit from tummy tuck combined with liposuction surgery to sculpt the abdomen.
Characteristics of a Candidate
People with the following characteristics will typically make suitable candidates for tummy tuck surgery:
Not suffering from any specific health condition that could interfere with the surgery or delay the recovery
Unhappy with the unsightly appearance of loose skin or sagging contours in the waist region
Stubborn fat deposits in the midsection that do not respond to diet or exercise
Non-smoker or committed to stop smoking for a certain period of time as per the surgeon's advice
Having clear aesthetic goals and realistic expectations
Committed to maintaining an active and balanced lifestyle in the long run and following the surgeon's recovery instructions
Experienced plastic surgeon Dr. Fiala receives patients from Orlando, Altamonte Springs, FL, and nearby areas for tummy tuck.
Recommendations for a Suitable Candidate
To achieve safe and successful results with tummy tuck surgery, the candidate's personal commitment and discipline plays a significant role. A fantastic candidate should follow these recommendations before and after the surgery:
Stop smoking for a few weeks before and after tummy tuck as per the surgeon's instructions
Make full disclosure of current health issues and past medical records
Avoid using any prescription or non-prescription medications and herbal supplements without the surgeon's knowledge
Have no plans for a pregnancy in the short-term after tummy tuck
Have no plans for undergoing a weight loss program in the short-term after tummy tuck
Have clear and personal reasons for choosing tummy tuck without being under the undue influence of another person
A few candidates may require tummy tuck surgery even when they maintain a reasonably active and healthy lifestyle because they are genetically predisposed to having fat accumulation in the waist area.
For More Information on the Treatments and Procedures Offered, contact award winning Board Certified Plastic Surgeon Dr. Thomas Fiala at Fiala Aesthetics in Greater Orlando to Schedule Your Consultation:





Serving patients in and around Greater Central Florida: Orlando, Altamonte, Lake Mary, Maitland, Winter Park, Clermont, Casselberry, Lake Mary, Longwood, Celebration, Heathrow, Windermere, Dr. Phillips, Sanford, Deltona, Deland, Daytona Beach, Melbourne, Cocoa Beach, New Smyrna Beach, Tampa, Jacksonville, Sarasota and more.
Voted the #1 Best Plastic Surgeon in Orlando, Florida by the readers of Orlando Magazine.