Tummy Tuck Cost
Posted on January 21, 2015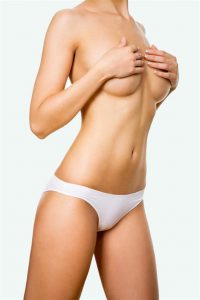 Tummy tuck, also called 
Abdominoplasty,
 is a cosmetic surgery procedure performed to remove extra fat and skin from the abdomen to flatten it. This procedure tightens the abdominal wall which pulls the abdomen in and rectifies any bulge.Women who have had a lot of pregnancies may get a tummy tuck so that they can lose excessive skin around the abdominal region. Tummy tuck can also remove extra fat who used to be obese at some point in their lives.
What will it cost?
According to the American Society of Plastic Surgeons, 2013 statistics suggested that the average cost of tummy tuck is $5,217. This cost excludes anesthesia fees, surgical facility costs, and other fees. Surgery costs for tummy tuck depends on a lot of factors, including the surgeon's experience, the location of surgery, the kind of procedure implemented, and so on. Surgery costs may include anesthesia fees, operating facility costs, medical tests, post-surgery clothes, medicinal costs, and the surgeon's fees.
Tummy tuck includes a lot of combinations, all applied to achieve a lean, toned abdomen for patients. Mostly, Abdominoplasty involves liposuction, tightening of the abdominal wall, and removal of extra skin, all of which can be done to various extent. With so many different combinations, it becomes difficult to provide an exact cost of tummy tuck surgery. Take opinions of a few plastic surgeons in your area to get an idea of how much the surgery will cost based on your specific requirements.
When is the right time to get a tummy tuck?
Tummy tuck used to be considered as a cosmetic surgery for the elite and wealthy people, but now people from all walks of life are turning towards Abdominoplasty. People who consider having the surgery, usually determine the best time frame based on the factors such as financial stability, taking time off work or school, and other responsibilities.
If your goal is to show off your stomach by summertime, then the best time to get a tummy tuck would be the start of the year. Due to cool weather during the beginning of the year, you can cover surgical marks by wearing multiple layers of clothing. Also, you will get the ideal amount of time to heal any post surgery marks before summer arrives. Six months is the ideal time to heal any abdominal swelling and get on with your normal life.
Based on the amount of work required, a complete tummy tuck surgery usually takes around 2 to 5 hours. If it is a partial Abdominoplasty, then it may take around one or two hours. Based on the level of surgery, you may get discharged within a few hours or you may have to be hospitalized for a few days.
For More Information on the Treatments and Procedures Offered, contact award winning Board Certified Plastic Surgeon Dr. Thomas Fiala at Fiala Aesthetics in Greater Orlando to Schedule Your Consultation:





Serving patients in and around Greater Central Florida: Orlando, Altamonte, Lake Mary, Maitland, Winter Park, Clermont, Casselberry, Lake Mary, Longwood, Celebration, Heathrow, Windermere, Dr. Phillips, Sanford, Deltona, Deland, Daytona Beach, Melbourne, Cocoa Beach, New Smyrna Beach, Tampa, Jacksonville, Sarasota and more.
Voted the #1 Best Plastic Surgeon in Orlando, Florida by the readers of Orlando Magazine.