Types of Chemical Peels
Posted on November 3, 2020
Chemical Peels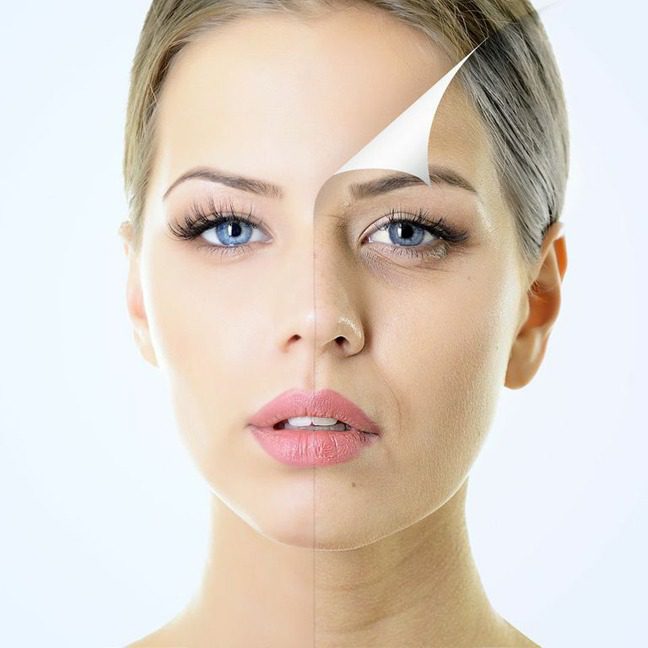 Aging, sun damage, and several other factors can cause the skin to become wrinkled, rough, dull, or blotchy. One of the effective non-surgical solutions to restore a smooth and younger looking skin is chemical peels. A chemical peel treatment at a med spa is designed to resurface the topmost skin layers through peeling action of a customized chemical treatment.
Chemical peels are available in various types and strengths. Only an experienced treatment provider should administer advanced chemical peels to ensure safe and desirable outcomes. Fiala Aesthetics Medical Spa, led by board certified plastic surgeon Dr. Thomas Fiala, provides chemical peels to patients in Orlando, Altamonte Springs, FL, and surrounding communities.
Superficial Peels
Superficial peels may be recommended for people with minor skin aberrations that require only a mild treatment. These peels can be used on all skin types with little or no risk of complications. The treatment can be performed as an outpatient procedure, without any need for anesthesia, and causing minimal discomfort during or after the treatment.
A med spa providing superficial peels will typically use a mild form of glycolic acid. Healing will occur quickly after the treatment, and no downtime is involved in most cases. The skin may turn pink for some time, which can be hidden with makeup until it recovers its natural complexion.
Medium Peels
These chemical peels are also performed as an outpatient procedure, but will usually involve downtime of a few days. The most commonly used peeling agent is TCA acid for medium peels, which penetrates the skin more deeply than a superficial peel. Makeup may be used in about a week after the peel when sufficient healing has occurred.
Pain or discomfort is minimal after the peel treatment. The skin will turn reddish brown in the treated areas in about two to three days, and then become crusty. Flaking and peeling will occur over the next few days to reveal new, younger looking skin. Fiala Aesthetics Medical Spa receives patients from Orlando, Altamonte Springs, FL, and nearby locations for chemical peels.
Deep Peels
Deep peels provide maximum strength treatment to suitable candidates who are looking for substantial skin enhancement without surgery. Deep peels with include stronger concentrations of TCA, which will remove the upper layers of the skin. Growth of new skin will take about two weeks following a deep peel treatment.
Most patients will require at least two weeks off from work or social routine. Redness in the skin will begin to fade after about three weeks. Full results with deep peels will establish over several months, and dramatic improvements can be expected in most cases.
Popular Chemical Peels
Fiala Aesthetics Medical Spa offers the following leading chemical peel treatments to suitable candidates:
Hetter Peel
Deep Trichloroacetic Acid (TCA)
Medium to Light TCA Peels
Vi Peel
PCA Peel
Jessner's Peel
Glycolic, Lactic, and Salicylic Chemical Peels
Combination peels
Microdermabrasion Parisian Peel System
Blu-U Acne Light
Wrinkles and fine lines on the face can be reduced with chemical peels. Hyper pigmentation can be lightened and acne or acne scars can also be reduced.
For More Information on the Treatments and Procedures Offered, contact Board Certified Plastic Surgeon Dr. Thomas Fiala at Fiala Aesthetics in Greater Orlando to Schedule Your Consultation:





Serving patients in and around Greater Central Florida: Orlando, Altamonte, Lake Mary, Maitland, Winter Park, Clermont, Casselberry, Lake Mary, Longwood, Celebration, Heathrow, Windermere, Dr. Phillips, Tampa, Jacksonville, Sarasota and more.
Voted the #1 Best Plastic Surgeon in Orlando, Florida by the readers of Orlando Magazine.