Under Eye Dermal Fillers to Get Rid of Bags, Dark Circles and Tired Eyes
Posted on September 24, 2020
What are under-eye hollows (dark circles)?
Under Eye Hollows are volume loss under the eye area creating a tired appearance. Hollows can get more noticeable as the skin loses volume with age and lifestyle factors like lack of sleep. This non-surgical solution rejuvenates and plumps the under eye area and improves the appearance of dark circles.
How do I get rid of tired eyes and dark circles?
An under-eye filler is a cosmetic procedure that uses hyaluronic acid (Restylane, Juvederm, Belotero) to treat dark circles under your eyes. Deep tear troughs can cause shadows that mirror dark circles. Also known as a tear trough, under-eye fillers can help with a tired or sunken appearance and deep indentations.
What are under-eye dermal fillers?
Tear trough filler can help fix the problem area under the eyes. During tear trough filler treatment, such as Juvederm or Restylane is injected into the fragile under eye skin. Dr. Fiala and his staff are very conservative when injecting this tender area with filler, as using too much product will yield poor results. Typically, treatment starts with half a syringe of filler. Then filler is re-injected in 2 weeks for optimum results. It is important to know that tear trough filler treatment is not a one and done process and you should expect to undergo multiple treatments to get optimal results.
Why get under-eye fillers?
Fillers work as a way to replace lost volume to make areas of the face, including the under eyes, look more youthful and help get rid of those dark circles. They are helpful for anyone with darker circles or loss of fat in the tear troughs/under-eye area to help produce a more naturally rested appearance.
What are eye fillers made of and how long do they last?
Under-eye fillers are injectable hyaluronic acid treatments (commonly known as Restylane and Juvederm) that can be used to treat volume loss underneath the eyes. The fillers generally last six to nine months and cannot help with hyperpigmentation (i.e., dark circles).
What is Restylane dermal filler?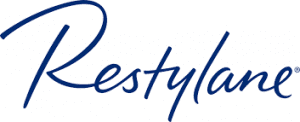 Restylane is a brand of hyaluronic acid–based facial fillers used to smooth wrinkles. Different types of Restylane can be used for various needs, including:
minimizing dark circles under your eyes
lip enhancement
targeting lines around your mouth
adding volume to your cheeks
Hyaluronic acid naturally occurs in the connective tissue of skin, so it's most commonly used in aesthetic procedures.
Almost anyone can get Restylane since the procedure is easily done and recovery is quick.
What is Juvederm dermal filler?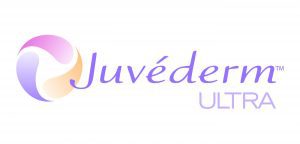 Juvederm is a hyaluronic acid-based dermal filler. There are several products in the Juvederm family. They all are used to help people address the facial signs of aging. Each product in the Juvederm line features different bonding and concentrations of hyaluronic acid. The different products are each tailored to target specific problems when injected into different areas and depths. Juvederm fillers have a smooth, gel-like consistency.
Juvederm types:
Juvederm Voluma XC adds volume beneath your skin's surface to increase the size of your cheeks.
Juvederm XC and Juvederm Vollure XC address the loss of skin elasticity and fill out wrinkles and lines around the mouth and nose — known as smile lines.
Juvederm Ultra XC and Juvederm Volbella XC work as nonsurgical lip enhancement and under the eye volumizer.
Are eye fillers safe?
"Yes, eye fillers are safe as long as they are done in the hands of an experienced professional," said Dr. Fiala. "Check if they are board-certified in the appropriate specialty and their level of experience with cosmetics. It's important that your provider is qualified and experienced in injecting the area. This means that your injector understands the anatomy well, risks of the procedure and has been appropriately trained in how to give a natural result. You should see a dermatologist or plastic surgeon with experience in cosmetics for this procedure."
For More Information on the Treatments and Procedures Offered, contact Board Certified Plastic Surgeon Dr. Thomas Fiala at Fiala Aesthetics in Greater Orlando to Schedule Your Consultation:





Serving patients in and around Greater Central Florida: Orlando, Altamonte, Lake Mary, Maitland, Winter Park, Clermont, Casselberry, Lake Mary, Longwood, Celebration, Heathrow, Windermere, Dr. Phillips, Tampa, Jacksonville, Sarasota and more.
Voted the #1 Best Plastic Surgeon in Orlando, Florida by the readers of Orlando Magazine.