US News Reports: How to Choose The Best Plastic Surgeon
Posted on August 28, 2018

Cosmetic surgery procedures have grown in popularity over the decades. An increasing number of people realize that cosmetic surgery is a science that can enhance a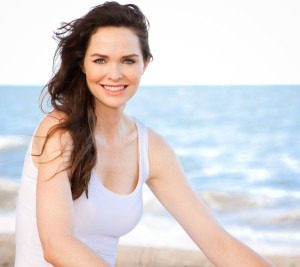 person's beauty.
The fundamental objective of plastic surgery is to improve the physical appearance of an individual by making modifications to targeted body areas.
Fiala Aesthetics Plastic Surgery, led by the judicious board certified plastic surgeon Dr. Thomas Fiala, provides various aesthetic and reconstructive surgery procedures to patients in Orlando, Altamonte Springs, FL, and surrounding locations.
Location Influences Choices in Plastic Surgery
While the world believes that beauty lies in the eye of the beholder, interestingly, the place of residence of a person seems to impact their plastic surgery choices. Choices among popular cosmetic surgery procedures often differ vastly from one region to another across the country as a study by the American Society of Plastic Surgery indicates.
Buttock implants are the most favored surgical procedure in the Southeast while Midwesterners receive the most lip reduction surgery, according to the society's report. Hair transplants are very popular in the South while male breast reduction dominates in the Northeast.
The West is home to body-obsessed Hollywood. Therefore, it comes as no surprise that breast augmentation is the most popular surgery in this region. Contrarily, breast implant removal is the most sought-after in the south.
Weather, Technology and Culture
Why do these differences exist? Doctors highlight that weather, technology, and culture are some of the most critical factors in people's choices in plastic surgery.
For instance, the desire to have bigger breasts may vary between regions depending on the weather conditions.
Residents of warmer regions such as southern California and Florida are more exposed. This creates a lot of focus on looking great with that level of exposure.
But the idea receives a lukewarm response in Ohio. Midwesterners are not as body conscious due to being bundled up in layers of clothes for a large part of the year (the snow piles up 5 feet high sometimes!). This does not put as much pressure on them to look good as it does on people who want to enjoy the beach around the year.
This does not imply that people in Ohio do not want to look desirable. However, they don't have the same pressure to look amazing on a daily basis as someone in California and Florida would have due to the difference in the weather conditions. Ohio is very cold. People are covered up for about half the year as already stated.
Female patients sometimes ask plastic surgeons to give them a more natural appearance. These surgeons would undertake proportionately more breast implant downsizing procedures. Patients typically want something that looks natural but still allows them to look appealing in a swimsuit or while outdoors.
Corporate Mindset Makes a Difference
Breast augmentation does not even feature in the top five most sought-after cosmetic surgeries in some cold northeastern cities. Northeasterners favor male breast reduction surgery the most.
The northeast has a significant corporate mindset, especially in men. They want to feel very confident in their interactions at work, as some experts explain. While hair transplant is the most sought-after procedure in the south, it does not even make it to the top five most popular procedures in other regions.
In totality, plastic surgery is more popular in the west, northeast, and south in comparison to the Midwest and southeast. Proven plastic surgeon Dr. Thomas Fiala receives patients from Orlando, Altamonte Springs, FL, and nearby areas in the fabulous Sunshine State for various plastic surgery procedures.
Contact Board Certified Plastic Surgeon Dr. Thomas Fiala at Fiala Aesthetics in Orlando to Schedule and Appointment:
For more information of the treatments and procedures offered at Fiala Aesthetics Plastic Surgery Center & Orlando Medical Spa by Dr. Thomas Fiala please contact us here.
See plastic surgery procedure and treatment price list.
Serving patients in and around Greater Central Florida: Orlando, Altamonte, Lake Mary, Maitland, Winter Park, Clermont, Casselberry, Lake Mary, Longwood, Celebration, Heathrow, Windermere, Tampa, Jacksonville, Sarasota and more.
Voted the #1 Best Plastic Surgeon in Orlando, Florida by the readers of Orlando Magazine.