USA Today Study: The Kind of Plastic Surgery People Get Depends On Where They Live
Posted on August 8, 2018

According to cosmetic industry experts, patients often describe the process of choosing the most suitable plastic surgeon for their needs to be somewhat confusing.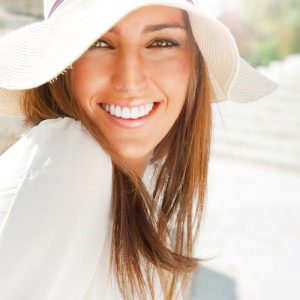 One of the problems with cosmetic surgery is that there are other specialists such as podiatrists, dermatologists, primary care physicians, and gynecologists who may perform cosmetic surgery procedures after undertaking short weekend courses in complex plastic surgery.
Only a Matter of Time
Once these medical practitioners start performing procedures on patients, the outcomes are left to chance. The first few times, they might get lucky and not face any problems.
But down the road, there may be an unfortunate complication which could result in disfigurement, infection, scarring, or other extreme consequences. Correcting the poor results may require costly revision surgeries.
Fiala Aesthetics Plastic Surgery, led by committed board certified plastic surgeon Dr. Thomas Fiala, provides various aesthetic and reconstructive surgery procedures to patients in Orlando, Altamonte Springs, FL, and surrounding communities and neighborhoods in this section of Florida.
Choose an ABPS Board Certified Plastic Surgeon
When a patient seeks a surgeon for a procedure such as a brain tumor removal, they would research meticulously and choose a neurosurgeon with board certification.
Similarly, it is vital to identify a plastic surgeon with board certification for any cosmetic surgery procedure that a patient may be considering. Patients should choose a plastic surgeon certified by the American Board of Plastic Surgery.
The ABPS states that there are around 6,800 surgeons that have received board certification and are practicing in the US today. The American Board of Medical Specialties which is the most prestigious certifying body recognizes the ABPS as the only specialty board for plastic surgery.
Doctors need to undertake a minimum of six years of surgical training after medical school with at least three years of plastic surgery residency training to receive ABPS certification.
Following this intense period of training, the surgeon must clear a comprehensive written and oral examination. Furthermore, the board requires surgeons to furnish documentation of cases completed since finishing their training.
The board requires detailed information such as how the surgeon is charging patients and lays down strict protocols for case submissions.
The board wants to ensure that the surgeon is billing ethically, and understand the reason behind the decisions that the surgeon takes as well as how they care for patients after surgery. Doctors must also take renewal exams every ten years to retain board certification.
Avoid Plastic Surgery Tourism
Specialists warn people against participating in the current trend of plastic surgery tourism. In this type of tourism, patients travel to locations abroad to receive plastic surgery for less than it would cost in the US.
The saying "You get what you pay for" seems to ring true with this trend. These surgeries usually do not offer desired results and leave patients with disfigurement causing infections.
Ask Questions
Experts state that it is a good idea to prepare a list of questions before meeting the surgeon for an initial consultation. Patients can ask about their credentials, surgical facilities, techniques used and recovery duration. The surgery should ideally be performed in an accredited office space or hospital.
Cordial plastic surgeon Dr. Thomas Fiala receives patients from Orlando, Altamonte Springs, FL, and nearby areas across the horizon for various plastic surgery procedures.
Contact Board Certified Plastic Surgeon Dr. Thomas Fiala at Fiala Aesthetics in Orlando to Schedule and Appointment:
For more information of the treatments and procedures offered at Fiala Aesthetics Plastic Surgery Center & Orlando Medical Spa by Dr. Thomas Fiala please contact us here.
See plastic surgery procedure and treatment price list.
Serving patients in and around Greater Central Florida: Orlando, Altamonte, Lake Mary, Maitland, Winter Park, Clermont, Casselberry, Lake Mary, Longwood, Celebration, Heathrow, Windermere, Tampa, Jacksonville, Sarasota and more.
Voted the #1 Best Plastic Surgeon in Orlando, Florida by the readers of Orlando Magazine.