Vaginoplasty (Vaginal Plastic Surgery) Recovery
Posted on October 29, 2015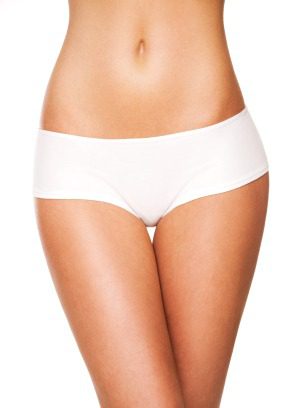 Vaginoplasty Recovery
Vaginoplasty cosmetic surgery procedure is usually performed with the patient under IV sedation and local anesthesia. While it is primarily a procedure designed to enhance a woman's sexual aesthetics, in some cases it may also be required to address pain, discomfort, and obstruction in performing certain activities.
During the initial consultation phase, the surgeon will discuss various aspects of the procedure, including its estimated recovery.
Immediate Post-Op Phase
Following vaginoplasty cosmetic surgery, the patient will be moved to a recovery area. Trained staff will monitor the patient's vital signs and address any concerns or discomfort. In about one to two hours, most patients will be ready to leave for their home or nearby hotel. The patient should have someone to driver her back, and preferably stay overnight for general assistance.
At the time of leaving, the patient will be provided with written and verbal instructions for the recovery period, including recommendations for everyday activities and routine work. The patient will be encouraged to keep in touch with the surgeon during the healing process, especially in case of any abnormal signs or acute discomfort.
The plastic surgeon will usually perform the vaginoplasty procedure on an outpatient basis. The treated areas will be covered with bandage and dressings immediately after the surgery.
First Few Weeks
Mild pain and discomfort in the incision areas will be experienced by most patients in the first week. This can be address with pain medications prescribed by the surgeon. If only minor vaginoplasty has been performed, the patient may be able to return to her normal routine or go back to work in about three to four days. However, if a comprehensive procedure involving aesthetics enhancement as well as correction of anomalies is performed, the recovery period may be about one week to 10 days.
The surgeon may instruct the patient against the use of tampons, thongs, or g-string underwear for about a month. She will also be required to refrain from having sexual intercourse for about six weeks. Complete healing may take as long as three to four months. While regular activities can usually be resumed from the second week, but aggressive exercises and movements should be avoided for at least a month.
Risks
Vaginoplasty will entail risks similar to any other plastic surgery procedure. As long as the procedure is performed by a qualified and trained surgeon, the risk of complications is very rare. In any case, potential complications include infection, bleeding, alteration of sensation, and persistent pain in the treated area.
If the procedure involves labiaplasty through wedge technique, a minor scar can be expected. A part of the scar will be on the inside, while the remaining part will be on the outside, in the crease between the labia majora and minora. The scar is small and away from the vaginal opening.
Contact Board Certified Plastic Surgeon Dr. Thomas Fiala at Fiala Aesthetics in Orlando to Schedule and Appointment:
For more information of the treatments and procedures offered at Fiala Aesthetics Plastic Surgery Center & Orlando Medical Spa by Dr. Thomas Fiala please contact us here.
See plastic surgery procedure and treatment price list.
Serving patients in and around Greater Central Florida: Orlando, Altamonte, Lake Mary, Maitland, Winter Park, Clermont, Casselberry, Lake Mary, Longwood, Celebration, Heathrow, Windermere, Tampa, Jacksonville, Sarasota and more.
Voted the #1 Best Plastic Surgeon in Orlando, Florida by the readers of Orlando Magazine.