What are the Non-Surgical Alternatives to a Tummy Tuck?
Posted on May 28, 2016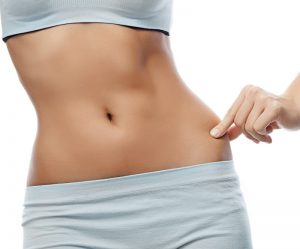 Tummy tuck is a popular cosmetic surgery procedure to provide a sculpted appearance to the abdomen. But some patients may want to avoid an elective surgery to improve their waist contours and may look for non-surgical aesthetic alternatives to tummy tuck.
Dr. Thomas Fiala is a board certified plastic surgeon who provides both surgical as well as non-surgical procedures designed to create a flatter, firmer and more youthful looking abdomen. Dr. Fiala provides these procedures to patients in Orlando, Altamonte Springs, FL, and surrounding locations.

CoolSculpting
CoolSculpting by Zeltiq is a revolutionary non-invasive technique designed to reduce unwanted fat tissue in the abdominal area. The procedure involves a unique cooling process developed by Harvard scientists, which can isolate and freeze off the targeted fat cells. The frozen cells will die and get eliminated from the body through the natural metabolic process, revealing slimmer abdominal contours.
CoolSculpting non-surgical aesthetic procedure involves no cuts, incisions, needles or medications. Patients with a fair amount of skin elasticity in the abdominal area, who are suffering from stubborn fat deposits, can benefit the most from CoolSculpting. The procedure involves almost no downtime or discomfort, and does not have any side effects.
Lipodissolve
Lipodissolve is an innovative non-surgical procedure to help an individual get rid of stubborn fat pockets in the abdominal region. Lipodissolve will first liquefy the excess fat tissue, which allows for easier removal of the fat cells.
Unlike traditional liposuction, which involves mechanical suctioning out of the fat cells, Lipodissolve eliminates fat cells through the body's own metabolic process. The treatment includes injecting of vitamins, enzymes and other natural ingredients into the abdominal area to break down the fat.
Cellulite Reduction
Cellulite can give an unsightly appearance to the skin, and it can be hard to remove cellulite through diet or exercise. Several non-surgical cellulite reduction procedures are available today. One of the popular procedures is VelaShape, which involves the use of gentle massagers to mitigate cellulite over a few treatment sessions.
Another equally effective cellulite removal technique is VelaSmooth. This procedure also makes use of massage therapy to reduce the appearance of cellulite from the abdomen and other areas. Some providers may recommend Lipomassage for cellulite reduction, which can help restore youthful contours in the tummy area.

Stretch Mark Removal
Advanced laser procedures may be used to reduce unsightly stretch marks in a non-surgical way. An experienced laser provider can restore more attractive abdominal skin appearance without causing any scarring with cutting edge laser techniques.
For More Information on the Treatments and Procedures Offered, contact award winning Board Certified Plastic Surgeon Dr. Thomas Fiala at Fiala Aesthetics in Greater Orlando to Schedule Your Consultation:





Serving patients in and around Greater Central Florida: Orlando, Altamonte, Lake Mary, Maitland, Winter Park, Clermont, Casselberry, Lake Mary, Longwood, Celebration, Heathrow, Windermere, Dr. Phillips, Sanford, Deltona, Deland, Daytona Beach, Melbourne, Cocoa Beach, New Smyrna Beach, Tampa, Jacksonville, Sarasota and more.
Voted the #1 Best Plastic Surgeon in Orlando, Florida by the readers of Orlando Magazine.