What is a Body Lift?
Posted on April 16, 2016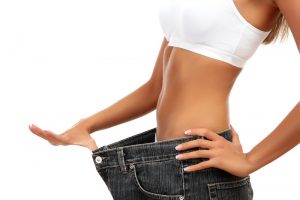 Body lift is a highly effective cosmetic surgery procedure for patients with excessive sagging skin and fat tissue that may linger after massive weight loss. The procedure may involve a full body lift or partial, which may be limited to upper, mid or lower body area.
Board certified plastic surgeon Dr. Thomas Fiala provides body lift and various other procedures of the breast, body and face. Dr. Fiala is one of the leading experts for aesthetics surgical and non-surgical procedures. He provides body lift to patients in Orlando, Altamonte Springs, FL, and surrounding locations.

Lower Body Lift
Lower body lift is among the more common forms of body lift surgery. In many cases, the bulk of weight loss will occur in lower body areas such as the hips, buttocks, and thighs. Dramatic weight loss can leave unsightly folds of skin, which are not only aesthetically problematic, but may also cause discomfort and chafing.
A lower body lift cosmetic surgery is designed to remove excess skin as well as lift the thighs and buttocks to improve contours. The procedure begins with the surgeon placing incisions around the waist, across the lower abdomen and down the inner thighs. Through the incisions, the surgeon will access and remove unwanted fat and tissue and then pull the skin tightly and smoothly and trim it. The incisions are then closed with sutures.

Mid Body Lift
This aesthetics procedure is designed to treat the abdominal area as well as the areas addressed by a lower body lift. This technique will enable the surgeon to create continuous, smooth contours from the abdomen down to the thighs. Incisions will be placed similar to those used in lower body lift.
The surgeon will access the loose abdominal muscles through the incision around the waist and stitch them tightly together to build a slimmer waistline and a flatter belly. After muscle repair, the excess fat and skin will be removed, and the incisions will be closed with sutures.

Full Body Lift
If the patient suffers from severe skin laxity all over the body, a total body lift surgery may be recommended. The procedure will treat every area of the body that commonly accumulates surplus skin and fat. The abdomen, buttocks, hips, thighs, breasts, and arms can contoured with this procedure to achieve a more youthful, trimmer, and lifted appearance
A full body lift is the most comprehensive procedure to restore a younger and more attractive figure following large weight loss. The surgeon may decide to perform it in stages because the full procedure may take anywhere around four to six hours. Women will usually undergo a breast lift as a part of full body lift. Leading plastic surgeon Dr. Fiala receives patients from Orlando, Altamonte Springs, FL, and nearby areas for body lift surgery.

Recovery
Most patients will be able to return to their normal routine in about two weeks after body lift surgery. Strenuous activity and aggressive exercises will have to be avoided for at least four to six weeks.
For more information of the treatments and procedures offered at this Plastic Surgery Center & Orlando Medical Spa by Dr. Thomas Fiala please contact us at (407) 339-3222 or visit www.plasticsurgeryinflorida.com ; day-spa-orlando.com ;freezemyfatflorida.com