What is a Neck Lift (Lower Rhytidectomy)?
Posted on March 28, 2017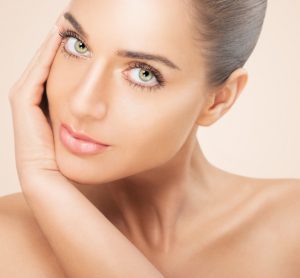 A neck lift, clinically known as lower rhytidectomy, is a sagacious and proven cosmetic surgery procedure to create a sculpted and youthful looking neck appearance. The procedure may sometimes involve neck liposuction along with lift, and is often performed in conjunction with facelift to create more harmonious results. Board certified plastic surgeon Dr. Thomas Fiala provides neck lift to patients in Orlando, Altamonte Springs, FL, and surrounding communities.
 
Cosmetic Improvements with Neck Lift
Aging, sun exposure, heredity and disease can cause the skin in the neck area to become loose, and in some cases, excess fat deposits, and unsightly neck bands may also appear. These conditions can be cosmetically improved with neck lift surgery. If an individual has a jowly appearance, it can also be corrected to create a well-defined jaw line with the help of neck lift.
Neck lift will typically make an individual appear younger and more attractive. Many patients may also feel as if they have gone through a weight loss. In any case, it is important for a new patient to have reasonable expectations, and should know that more substantive improvement can be achieved when neck lift and facelift are combined.
 
Candidacy
The plastic surgeon will carefully determine a patient's fitness for neck lift surgery. Suitable candidates are typically in the age group of 40 to 70 years. People with one or more of the following conditions may be appropriately suited for neck lift:
Sun and wind exposure has caused damage to the skin in the neck area
A double chin has occurred due to excess fatty tissue deposits under the chin
Loose and slack skin in the neck is giving a turkey wattle neck appearance
Pronounced jowly appearance due to excess fat or skin below the jaws
Significant folds, creases, wrinkles, or excess fat pockets in the neck area
Procedure
If the patient is concerned about the appearance of excess fat tissue or double chin look, but the skin in the neck area is quite elastic, the surgeon may only perform neck liposuction. In other cases, the surgeon will recommend neck lift to excise loose skin and tighten the underlying weak neck muscles to provide a subtle lift to the neck.
The surgeon will perform neck lift cosmetic surgery using the latest surgical techniques, while placing only minor incisions behind the ears and under the chin. Liposuction or surgical excision may be applied to eliminate excess fatty tissue through the incisions. If the underlying muscles are slack, the surgeon will tighten and reposition them through the same incisions. A part of the platysma muscle may have to be removed.
Following the lifting and tightening of the neck tissue, the surgeon will re-drape the skin over the neck and pull it taut. Excess skin will be removed at this point and the incisions will be closed carefully with sutures. Dr. Fiala receives patients from Orlando, Altamonte Springs, FL, and other communities across the region for neck lift surgery and various other aesthetic and reconstructive procedures.
For more information of the treatments and procedures offered at this Plastic Surgery Center & Orlando Medical Spa by Dr. Thomas Fiala please contact us at (407) 339-3222 or visit www.plasticsurgeryinflorida.com ; day-spa-orlando.com ; coolsculptinginorlando.com