What is Breast Implant Revision Surgery?
Posted on November 7, 2016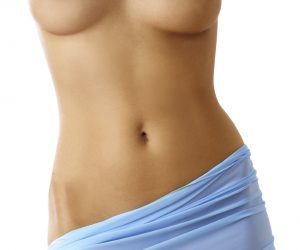 Breast implant revision procedure may be required at some stage after the primary breast augmentation cosmetic surgery. In most cases, breast revision involves replacement of old implants with new ones. But in a few cases, implant removal may be required, which could be accompanied by breast lift procedure to restore the original breast appearance.
Dr. Thomas Fiala is a board certified plastic surgeon providing state of the art aesthetic and reconstructive procedures of the breast, body, and face. Dr. Fiala will provide breast revision to suitable candidates in Orlando, Altamonte Springs, FL, and surrounding communities.
Need for Breast Revision  
Some of the common reasons why patients want breast revision after the primary breast augmentation cosmetic surgery procedure include:
Size Change
A woman may want to switch to smaller or larger sized implants, or wish to have an improvement in the shape and proportion of the current breasts. Size change is the most common cause of breast implant revision surgeries in the US.
Implant Problems
Capsular contracture may occur around the implants, causing the implants to become very hard or losing their natural shape. Implants may deflate or rupture over time, which will also require a replacement. Sometimes the implants may become rippled, which will show on the surface of the breast.  
Implant Pocket Issues
If the implants appear too far apart, or they go under the armpit area when the patient is lying down, it could a problem with the implant pocket. This may require correction of the pocket, or replacement of the implant with a more proportional one.
Determining New Implant Size
At Dr. Fiala's aesthetic practice, a patient who wants to choose larger sized implants will be able to preview the shape and size of the new implants in a sports bra and T-shirt. This can be done by placing an air-filled sizer over the existing breast.
For women who want to choose smaller sized implants will also have multiple options available. If the woman currently has saline implants, the plastic surgeon may first perform a pre-operative deflation of the saline implant. This will allow the patient to 'try on' the new implant and get the size selection precisely before going ahead with the breast revision.
Addressing Implant Hardness
Some women may want to continue with the implants by having the implant hardness corrected. Dr. Fiala may perform this correction by removing the layer of scar tissue. This procedure is known as capsulectomy. It will involve the removal of breast capsule or abnormal scar tissue, while leaving the normal breast tissue unharmed.
Once the tight scar tissue is eliminated, the implant will no longer squeeze into a tight and unnatural shape. The patient will experience soft breasts once again and feel more comfortable. When a capsulectomy is performed, the surgeon will usually place a drain into the breast pocket.
Implant Removal
Implant removal without replacement may be an option, particularly for women who have had multiple episodes of breast hardness. Dr. Fiala receives patients from Orlando, Altamonte Springs, FL, and nearby areas for breast implant revision surgery.
For more information of the treatments and procedures offered at this Plastic Surgery Center & Orlando Medical Spa by Dr. Thomas Fiala please contact us at (407) 339-3222 or visit www.plasticsurgeryinflorida.com ; day-spa-orlando.com ; coolsculptinginorlando.com