What is Fat Transfer Breast Augmentation Surgery?
Posted on April 5, 2022
Fat Transfer Breast Aug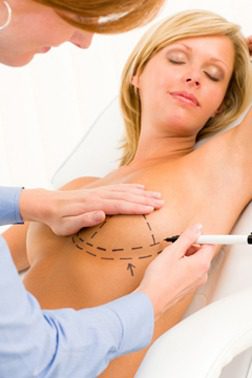 Breast augmentation ranked as the number one cosmetic surgery procedure in terms of popularity in the US in 2015. However, many women are still reluctant to choose this procedure because of its invasive nature, significant downtime, and inherent risks and complications.
For such patients, fat transfer breast augmentation is an innovative technique, which can help to enhance a woman's breasts in a less invasive, less risky and less costly manner, while involving little downtime.
Freedom from Implants
Fat transfer breast augmentation offers a more natural approach compared to the traditional breast implant plastic surgery. Instead of inserting saline or silicone implants in the breasts, it involves micro-fat grafting to increase the breast size. This makes the procedure less complicated, less stressful on the body, and produces more sustainable outcomes.
Breast implants carry an inherent risk of implant damage, rupture, leakage, misshaping, mal-positioning or other problems due to capsular contracture. With fat transfer breast enhancement, this risk is entirely eliminated. The costs of implants and their future replacement issues also do not arise with this more conservative treatment option.
Procedure
The minimally invasive fat transfer breast augmentation is performed as an outpatient procedure. For a few weeks prior to the procedure, the patient will be required to wear an external expander during sleep. This expander will be in the form of a gel-like brassiere that will gently suction the breast area in order to create a sufficient matrix for the fat injections.
The breast tissue will loosen up with continued expansion to make room for the fat grafting. This preparation process will only reduce the breast tissue density with stretched out fibers and tiny new blood capillaries. The cosmetic surgeon will graft the expanded breast space with fat harvested from another body area where surplus fat is available.
The procedure will involve no cuts or incisions, and only needle pokes will serve the purpose. The harvested fat will fill up the expanded vascular structure to restore normal cellular density. The result will be augmented breasts with tissue engineered fat.
Advantages
Some of the key advantages of fat transfer breast augmentation include the following:
No cuts or incisions
No foreign object in the breasts
No implant related issues
Minimally invasive procedure
Involves only local anesthesia with sedation
Minimal risk of complications
Rapid recovery
Desirable liposuction in donor sites
The procedure is ideally suited for busy moms and working women who are unwilling to choose invasive breast augmentation surgery due to the prolonged downtime involved.
Other women who may not want to undergo an invasive breast enlargement procedure for a variety of reasons may also go ahead with fat transfer breast augmentation to achieve their aesthetic goals. Even skinny women can benefit significantly from this procedure because tissue expansion will allow them to receive substantial fat transfer in the breasts.
For More Information on the Treatments and Procedures Offered, contact award winning Board Certified Plastic Surgeon Dr. Thomas Fiala at Fiala Aesthetics in Greater Orlando to Schedule Your Consultation:
Serving patients in and around Greater Central Florida: Orlando, Altamonte, Lake Mary, Maitland, Winter Park, Clermont, Casselberry, Lake Mary, Longwood, Celebration, Heathrow, Windermere, Dr. Phillips, Sanford, Deltona, Deland, Daytona Beach, Melbourne, Cocoa Beach, New Smyrna Beach, Tampa, Jacksonville, Sarasota and more.
Voted the #1 Best Plastic Surgeon in Orlando, Florida by the readers of Orlando Magazine.