What Is Lower Body Lift (Flankplasty) Surgery?
Posted on August 1, 2022
Flankplasty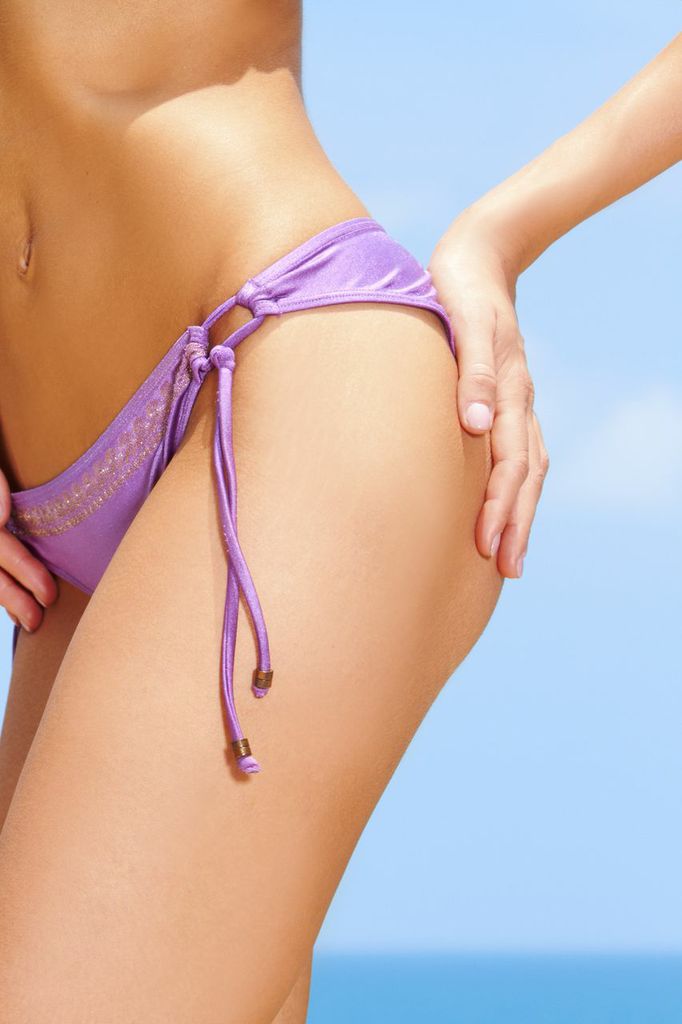 Lower body lifts or flankplasty is a surgical procedure that helps in enhancing the appearance of your lower body. It specifically targets the lower back and hips and extends all the way down the sides. Flanks are a particularly difficult area for toning through the right diet and exercise. Flankplasty can be used by patients to improve their body contour. It involves body lifting techniques, skin removal surgery, and liposuction.
Flankplasty: Who is an Ideal Candidate?
A large part of the weight loss for many patients occurs in the buttocks, flanks, thighs, and hips. Such an extreme weight loss can leave the patient with large skin folds that cause discomfort or chafing. Lower body lifts can go a long way in not just removing this excess skin, but also lifting the buttocks and adding contours to the body.
Flankplasty is a less invasive procedure as compared to a full body lift plastic surgery. It can help you if you have sagging lower body skin because of aging or pregnancy or have recently lost massive weight.
Understanding Lower Body Lift Procedure
Your surgeon will begin the lower body lift by making a small incision around your waist. This incision will be across the lower abdomen, down to the inner thighs. Your surgeon's expertise and specific needs will determine the particular incision patterns.
The surgeon will try to place the incisions in discreet locations which can be hidden by clothing or underwear. They will access and remove any excess tissue or fat through these incisions before stretching the skin taut for trimming it. Sutures will then be used to close the incisions and cover them with compression garments or bandages.
Many patients want to choose a mid body lift and/or abdominoplasty along with a lower body lift surgery since it is difficult to tighten the lower body region without touching the abdomen. You should expect to resume your normal work schedule within 2 to 3 weeks after surgery.
Understanding Mid Body Lift
Torsoplasty or mid body lift treats the abdominal area in the human body in addition to hips, thighs, and buttocks. This is a preferred cosmetic surgery option as compared to lower body lift since the surgeon can create continuous and smooth contours from the patient's abdomen to their thighs.
Your surgeon will remove extra skin by making incisions in a manner similar to lower body lift. They will access the abdominal muscles through these incisions around the waist to pull them together and suture them in place. This will give you a flatter stomach and a trimmer waistline.
The surgeon after reshaping your abdominal muscles and removing any surplus fat will trim away the excess skin and close the incisions. Scars in this surgery are similar to those in lower body lift.
For More Information on the Treatments and Procedures Offered, contact award winning Board Certified Plastic Surgeon Dr. Thomas Fiala at Fiala Aesthetics in Greater Orlando to Schedule Your Consultation:

Voted the #1 Best Plastic Surgeon in Orlando, Florida by the readers of Orlando Magazine.

Serving patients in and around Greater Central Florida: Orlando, Altamonte, Lake Mary, Maitland, Winter Park, Clermont, Casselberry, Lake Mary, Longwood, Celebration, Heathrow, Windermere, Dr. Phillips, Sanford, Deltona, Deland, Daytona Beach, Melbourne, Cocoa Beach, New Smyrna Beach, Tampa, Jacksonville, Sarasota and more.