What is Sclerotherapy Vein Treatment?
Posted on March 1, 2022
Sclerotherapy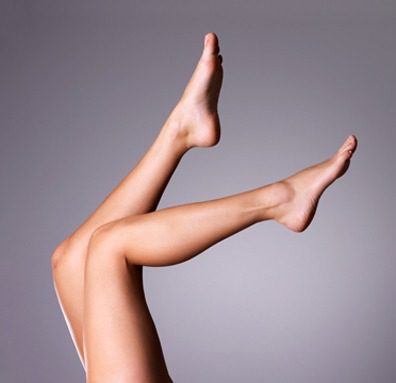 Do you have reservations wearing short dresses because of the spidery veins that are all over your legs? Well, you have company because it is said that half the women population faces this common problem. Apart from reasons of aesthetics, a lot of people opt for this treatment to provide relief from pain, burning sensation, cramps and swelling. If you happen to live in Orlando or Altamonte Springs, Fl region, you could visit Thomas Fiala, M.D. – Fiala Aesthetics Medical Spa for a consultation. The staff at the med spa will tell you all about sclerotherapy, a process of curing varicose or spidery veins.
Are you a good candidate for sclerotherapy?
Before all else, you will have to explain your medical history (including past treatments, pregnancies, surgeries, allergies and illnesses) during the consultation at the medical spa. You will be considered ineligible if you are considering pregnancy or are pregnant. However, if you have suffered any clots before, the expert at the medical spa will decide whether or not you can undergo sclerotherapy on a case-to-case basis. The expert you meet at one of the med spas located in the Orlando, Altamonte Springs, Fl region will explain to you that the causes of varicose veins or spidery veins are because of your weight, hormonal imbalance, pregnancy or hereditary reasons. Spidery veins are not just a woman's problem; many men have this problem as well.
What is the procedure?
A solution is injected into the vein directly as part of the procedure. It may cause you discomfort for a couple of minutes, and the process will take anywhere between 15 and 30 minutes. The solution usually used is sodium tetradecyl sulphate or hypertonic saline. After the injection of the solution, the tissue surrounding the vein is wrapped with bandages for compression. The process ensures that the walls of the veins get stuck together. You will be asked to get up and walk to prevent blood clot formation.
Whether you are considering sclerotherapy for reasons of aesthetics or health, you would need to avoid over the counter medications or other herbal supplements. Also, you shouldn't apply any creams or lotions before sclerotherapy. You may need more than two or three sessions before your varicose or spidery veins are fully cured.
Side-effects
There are some side-effects you need to be careful about post sclerotherapy. You could experience itching, which may go away a couple of days after the treatment. There may be some amount of bruising or red spots at the site of the injection, but they also tend to go away. The bigger veins that have been treated may become hard and may take months before they fade. In some cases, the patient could suffer allergies as a reaction to the injected solution. The side-effects are rare and hardly harmful in most cases.
If you notice any adverse reaction, you could seek the advice of Thomas Fiala, M.D. – Fiala Aesthetics Medical Spa. After the treatment, you may need to make a couple of follow-up visits so your doctor can assess your improvement.
For More Information on the Treatments and Procedures Offered, contact award winning Board Certified Plastic Surgeon Dr. Thomas Fiala at Fiala Aesthetics in Greater Orlando to Schedule Your Consultation:
Serving patients in and around Greater Central Florida: Orlando, Altamonte, Lake Mary, Maitland, Winter Park, Clermont, Casselberry, Lake Mary, Longwood, Celebration, Heathrow, Windermere, Dr. Phillips, Sanford, Deltona, Deland, Daytona Beach, Melbourne, Cocoa Beach, New Smyrna Beach, Tampa, Jacksonville, Sarasota and more.
Voted the #1 Best Plastic Surgeon in Orlando, Florida by the readers of Orlando Magazine.