What is the average age for a mommy makeover?
Posted on June 10, 2023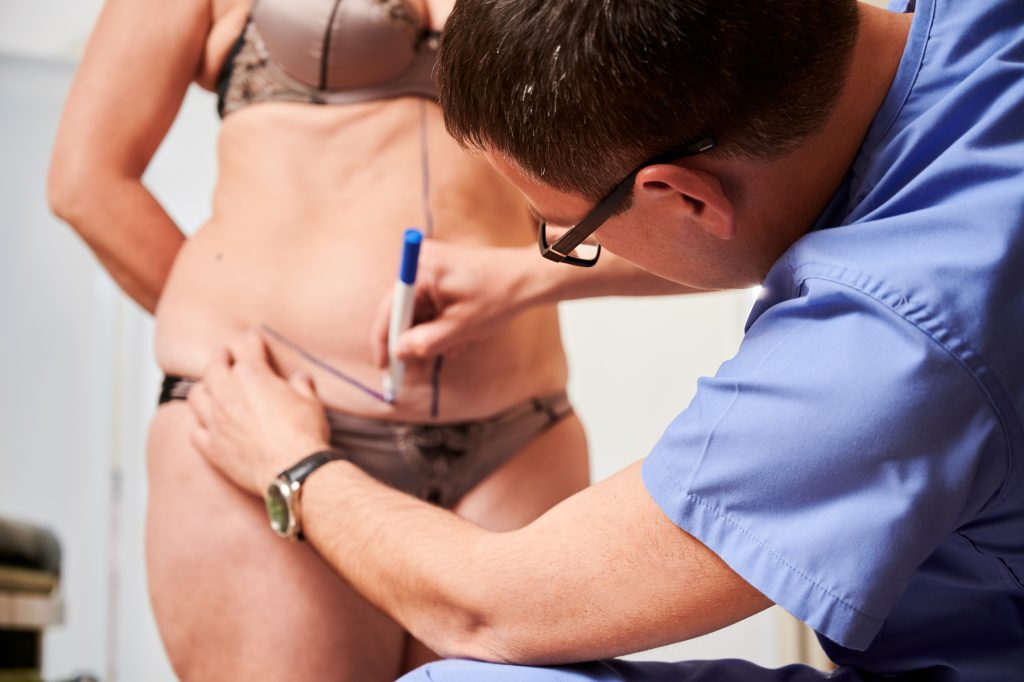 There has been a growing trend in women opting for mommy makeovers in recent years. A mommy makeover is a cosmetic procedure involving a combination of surgeries to restore a woman's pre-pregnancy body. The surgeries typically include breast augmentation, tummy tuck, and liposuction. But what is the average age for a mommy makeover? In this blog post, we'll dive into the answer to this question and explore some of the factors that influence this decision.
What is a Mommy Makeover?
Before we discuss the average age for a mommy makeover, let's first understand what a mommy makeover is. A mommy makeover is a plastic surgery that addresses changes in a woman's body after pregnancy and childbirth. These changes can include sagging breasts, excess skin and fat in the abdominal area, and stubborn pockets of fat in other body areas. A mommy makeover can help women achieve their pre-pregnancy body by combining various procedures.
The Average Age for a Mommy Makeover
There is no definitive answer to what the average age for a mommy makeover is. However, most women who opt for a mommy makeover are typically in their late 30s or early 40s. These are women who have already completed their family and are looking to regain their pre-pregnancy body.
However, it's important to note that a mommy makeover has no set age limit. Women of all ages can benefit from the procedure as long as they are healthy and have realistic expectations for the outcome. In fact, some women may choose to have a mommy makeover earlier in life if they have experienced significant changes in their body due to weight gain, aging, or other factors.
Factors that Influence the Decision to Have a Mommy Makeover
While age is one factor that can influence the decision to have a mommy makeover, there are several other factors that come into play. Here are some of the most common factors that women consider when deciding whether to have a mommy makeover:
Completed their family
As mentioned earlier, many women choose to have a mommy makeover once they have completed their family. This is because the surgeries involved in a mommy makeover can be undone by subsequent pregnancies.
Desire for a better body
Many women who have undergone pregnancy and childbirth experience changes in their body that they are unable to reverse through diet and exercise alone. A mommy makeover can help women achieve the body they desire.
Boost self-confidence
A mommy makeover can also have a positive impact on a woman's self-confidence. By addressing the physical changes that occur after pregnancy, women can feel better about their appearance and more confident in their daily lives.
Ability to take time off
Since a mommy makeover involves multiple surgeries, it's important for women to have the time and resources to recover properly. Women who have the ability to take time off work and have a support system in place are better suited for the procedure.
The Decision
The decision to have a mommy makeover is a personal one that depends on a variety of factors such as your health and BMI. While there is no set age limit for a mommy makeover, most women who opt for the procedure are in their late 30s or early 40s. If you are considering a mommy makeover in Orlando, FL, be sure to choose a qualified plastic surgeon. They must have experience with the procedure, offer personalized care, and have a strong reputation in the community. By doing so, you can achieve the body you desire and boost your self-confidence for years to come.
For More Information on the Treatments and Procedures offered, contact award-winning Board Certified Plastic Surgeon Dr. Thomas Fiala at Fiala Aesthetics in Greater Orlando to Schedule Your Consultation:
Voted the #1 Best Plastic Surgeon in Orlando, Florida by the readers of Orlando Magazine.


Serving patients in and around Greater Central Florida: Orlando, Altamonte, Lake Mary, Maitland, Winter Park, Clermont, Casselberry, Lake Mary, Longwood, Celebration, Heathrow, Windermere, Dr. Phillips, Sanford, Deltona, Deland, Daytona Beach, Melbourne, Cocoa Beach, New Smyrna Beach, Tampa, Jacksonville, Sarasota and more.