What is the Average Cost of Juvederm Dermal Filler?
Posted on February 5, 2022
Juvederm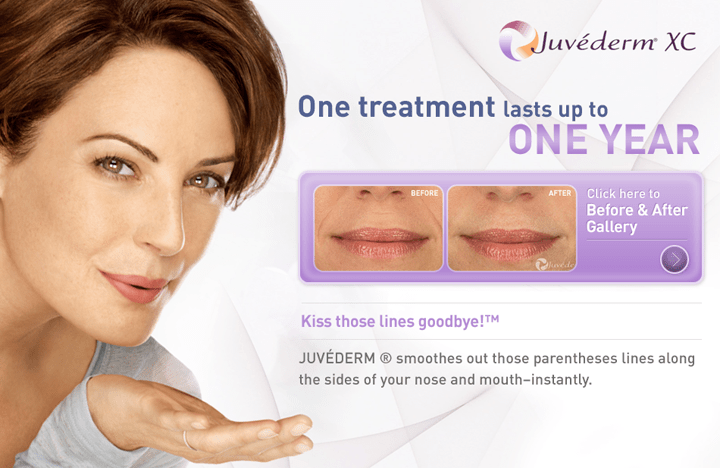 Fiala Aesthetics Medical Spa is a state of the art facility providing safe, proven and effective non-invasive and minimally invasive cosmetic enhancement solutions. The med spa is headed by Dr. Thomas Fiala, who is a double board certified plastic surgeon with extensive training and experience in the field. Patients in Orlando, Altamonte Springs, FL and surrounding communities have an opportunity to receive advanced non-surgical treatments at Fiala Aesthetics Medical Spa.
Juvederm Overview
Juvederm is one of the most popular and effective FDA approved dermal fillers available today. This hyaluronic acid based cosmetic filler is designed to reduce facial lines, wrinkles and folds and add volume to the facial skin. Juvederm Ultra and Juvederm XC are two main versions of the treatment. The Ultra version is meant to treat moderate facial wrinkles as well as for augmentation of lips, while the XC version is designed to reduce the prominence of deeper facial folds.
Fiala Aesthetics Med Spa is a recognized provider of Juvederm injectable gel treatment in Central Florida. Dr. Fiala and his team will usually recommend Juvederm treatment to patients who are keen to reduce the signs of aging from their face, but are unwilling or unable to opt for a facelift or another facial surgery procedure.
Juvederm injectable treatment can help reduce the appearance of wrinkles and fine lines on the face without any need for surgery. Patients in and around Orlando and Altamonte Springs, FL can seek this treatment to enhance their facial aesthetics at Dr. Fiala's medical spa facility.
Cost-effectiveness of Juvederm
In his plastic surgery practice, Dr. Fiala comes across various patients with a need to enhance their facial appearance and reduce the signs of aging. However, not all the patients may be equally willing or fit enough to undergo a facelift or another facial cosmetic surgery procedure. Some of them are looking a more affordable alternative to surgery. In such cases, Dr. Fiala may recommend Juvederm facial filler treatment, if the patient is a suitable candidate for it. With Juvederm, it is possible to fulfill the patient's facial aesthetic goals without expensive surgery.
At a recognized and well-equipped medical spa, the Juvederm treatment can be provided at a fraction of the total cost of a facial surgrey procedure. Similar results can be achieved with this injectable treatment, which can last for up to a year or even more in some cases.
Juvederm treatment does not involve any general anesthesia or IV sedation costs that are typically associated with a facial plastic surgery. The fee of the plastic surgeon, the costs of the surgical facility and other related costs that would be normally incurred in a surgery are avoided with a simple injectable treatment of Juvederm.
Fiala Aesthetics Med Spa recommends Juvederm over several other animal-based cosmetic fillers. There is a cost advantage attached here as well. With animal-based fillers, the patient is usually required to undergo an allergy test. This test as well as its associated cost gets avoided with Juvederm treatment. Juvederm is made from hyaluronic acid, which is a naturally occurring substance in the human skin. This makes Juvederm gel as highly biocompatible with the human body.
Average Cost of Juvederm
The cost of a Juvederm treatment is likely to vary slightly from one medical spa to another and even from one patient to another at the same facility. The cost of treatment can be impacted by various factors. The targeted area of treatment and the number of injections required will determine the total cost of treatment. In some cases, the patient may require a follow-up treatment for more comprehensive results, which may push up the overall cost.
Juvederm treatment cost on average in Orlando, Altamonte Springs, FL and surrounding areas might differ from the similar treatment provided at a practice in Austin, TX. The cost of living index in different states and cities might differ, which can affect the average cost of all kinds of goods and services, including aesthetic treatments at a med spa. The cost may also be impacted by the quality of services and comforts provided at a facility, the skills and experience of the support staff, and the expertise of the Juvederm provider.
The average cost of a single Juvederm treatment at a facility may range anywhere between $500 and $1,000 depending on the extent of treatment and other factors. If the cost is evaluated on a per syringe basis, the average cost of Juvederm XC Ultra Plus may range between $550 and $700, whereas the cost of Juvederm XC Ultra Plus may range from $600 to $750.
Some patients may choose a version of Juvederm without lidocaine, which may reduce the cost marginally. Sometimes the patients may acquire the benefit of a special promotion offer or rebate on Juvederm treatment.
For More Information on the Treatments and Procedures Offered, contact award winning Board Certified Plastic Surgeon Dr. Thomas Fiala at Fiala Aesthetics in Greater Orlando to Schedule Your Consultation:
Serving patients in and around Greater Central Florida: Orlando, Altamonte, Lake Mary, Maitland, Winter Park, Clermont, Casselberry, Lake Mary, Longwood, Celebration, Heathrow, Windermere, Dr. Phillips, Sanford, Deltona, Deland, Daytona Beach, Melbourne, Cocoa Beach, New Smyrna Beach, Tampa, Jacksonville, Sarasota and more.
Voted the #1 Best Plastic Surgeon in Orlando, Florida by the readers of Orlando Magazine.