What is the Average Cost of Restylane Dermal Filler?
Posted on February 15, 2022
Restylane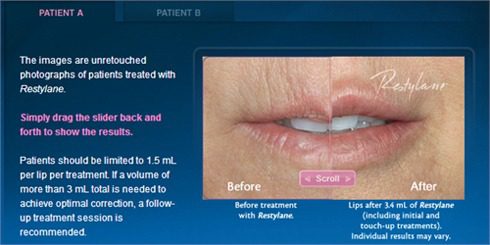 Dr. Thomas Fiala, the founder and director of Fiala Aesthetics Medical Spa, is a double board certified plastic surgeon with extensive training and experience behind him. Dr. Fiala ensures that his med spa follows the same high standards and practices that are established at his plastic surgery practice. Many patients in and around Orlando and Altamonte Springs, FL seek non-surgical cosmetic enhancement solutions, and this is where Fiala Aesthetics Medical Spa can provide them outstanding, sharp, and impressive solutions without surgery.
What is Restylane?
Restylane is a facial dermal filler based on hyaluronic acid, which is a natural sugar molecule present in human skin. Restylane is a gel-based filler agent, which is available in three different versions suited for different applications. These include Restylane fine, Restylane and Perlane.
Extensive scientific studies have been carried out to evaluate the safety and effective of Restylane injectable gel as a wrinkle filler, and it has been one of the most popular FDA approved cosmetic fillers for more than a decade. Fiala med spa provides Restylane treatment to patients in Orlando, Altamonte Springs, FL and nearby areas to reduce their facial signs of aging.
Factors Affecting the Cost of Restylane
Restylane aesthetics treatment cost may vary from one location to another, and even from one medical spa to another within the same location. This variation may depend on the following factors:
Geographical Location
The cost of Restylane injectable treatment in Orlando, Altamonte Springs, FL and nearby areas may differ from the cost of the same treatment in Beverly Hills, CA. The cost of living index can be different in various states as well as cities. This index will impact the final cost of most of the products and services provided in a particular area, including cosmetic enhancement services at a med spa.
Quality of the Treatment Facility
The quality standards of treatment available at a particular facility, including the technology, resources, operating expert, support staff, and comforts and services can make a difference to the overall cost of Restylane treatment. Fiala Aesthetics Medical Spa provides state of the art facilities and operates under the direct supervision of a board certified plastic surgeon, Dr. Fiala.
Extent of Treatment
Restylane treatment area and the complexity of the procedure may slightly vary from one patient to another. It will make a difference to the final cost of the procedure. Patients should consider and compare the costs in relation to various factors that may influence the overall cost of the procedure.
Average Cost and Financing
The average cost of a single treatment of Restylane injections may range between $400 and $850 per syringe. Net cost will differ in each case depending on the severity of condition that needs to be corrected and the number of affected areas that require treatment. In case, Restylane treatment has been used in relation to a health necessity, a part of the cost may be covered under the patient's health insurance policy. The patient should discuss the insurance filing in such case with the med spa facility that is providing the treatment.
In case the procedure is performed purely for aesthetic reasons, the insurance cover may not be available. Some patients may not be in a comfortable position to pay the entire cost of the procedure at once. They should discuss with the doctor about the possibility of making payments in monthly installments. Alternatively, credit card payments as well as having the treatment financed through a medical care financing company are also equally standout options available to most patients.
Choosing the Right Treatment Facility
While the cost aspects are important for a cosmetic procedure such as Restylane, but it is more important to choose the right place for treatment. This injectable treatment should be received only through a trained, certified and experienced provider of FDA approved cosmetic fillers. If the treatment is performed at a low rate by a provider, the quality and safety standards of the provider's facility must be ascertained first.
The cost of any cosmetic enhancement procedure will be forgotten easily, but a poorly performed procedure can cause constant dissatisfaction to the patient. In some cases, revision procedures may have to be performed, which will push up the cost substantially above the initial estimated budget of the patient. Therefore, cost should be a secondary consideration, while the primary consideration should be the facility where the patient plans to undergo the treatment.
The unique advantage for patients in and around Orlando and Altamonte Springs, FL is that Fiala Aesthetics Medical Spa operates under the leadership and guidance of a qualified, experienced, and board certified plastic surgeon.
For More Information on the Treatments and Procedures Offered, contact award winning Board Certified Plastic Surgeon Dr. Thomas Fiala at Fiala Aesthetics in Greater Orlando to Schedule Your Consultation:
Serving patients in and around Greater Central Florida: Orlando, Altamonte, Lake Mary, Maitland, Winter Park, Clermont, Casselberry, Lake Mary, Longwood, Celebration, Heathrow, Windermere, Dr. Phillips, Sanford, Deltona, Deland, Daytona Beach, Melbourne, Cocoa Beach, New Smyrna Beach, Tampa, Jacksonville, Sarasota and more.
Voted the #1 Best Plastic Surgeon in Orlando, Florida by the readers of Orlando Magazine.