What is the Recovery Time after a Body Lift?
Posted on June 30, 2016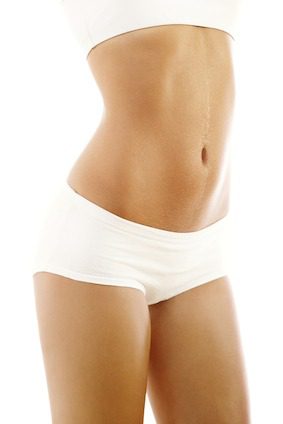 Body lift cosmetic surgery primary involves lower body procedures and may sometimes involve upper body treatment as well. Recovery is an important aspect of this aesthetics procedure, and total recovery time can vary depending on many factors.
During the initial consultation, the surgeon will discuss the estimated recovery time so that the patient can make a well-considered decision. Board certified plastic surgeon Dr. Thomas Fiala provides body lift to patients in Orlando, Altamonte Springs, FL, and surrounding locations.

Recovery Period
Recovery period in case of body lift cosmetic surgery can vary widely from one week to one month, depending on a number of factors. The extent of surgery and the number of areas covered under body lift, the types of surgical techniques adopted by the surgeon, the patient's commitment during the recovery phase, and the patient's natural healing capacity will make a difference to the actual duration of recovery.
In most cases, the patient will be able to return home the same day as long as they have adequate caretaking and nursing. Working people should plan their surgery keeping in mind the recovery period when they will have to stay away from work. Even when they re-join work, they should continue to avoid physically stressful activities for a few weeks at the workplace.

First Post-Operative Week
Following body lift aesthetic procedure, the patient will feel some discomfort and soreness in the treated areas for a few days. This can be managed with mild pain meds as prescribed by the surgeon. The patient will heal better with mild walking for short periods within the home after the day of surgery. Plenty of rest should be taken in the first week at home.
A particular arrangement of pillows may be necessary to sleep in a comfortable position and maintain the body in the right position for faster healing. The patient should preferably have someone in the family or friends to assist them during the first two to three days after the surgery. Alternatively, they may hire a professional help for a few days.
Temporary bruising and swelling is expected at the incision sites. The drainage tubes must be emptied and measured daily in the first week. The patient may be required to wear compression garments and have to follow special dietary advice for several weeks. Shower can be taken in about three days after the body lift procedure, but the wounds must be redressed after the shower.
Strenuous exercises, heavy lifting of weights, aggressive sports should be avoided for at least two to four weeks. Dr. Fiala is a leading plastic surgeon who receives patients from Orlando, Altamonte Springs, FL, and nearby areas for body lift surgery.

Follow-Up Appointments
The surgeon may schedule weekly appointments during the post-operative phase until the patient is ready to return to normal activities. During these visits, the surgeon will examine the incisions and the progress of healing, perform any necessary medical tests, and make any adjustments to the medications, compression garments, and bandages. Sutures will be removed in about two weeks after the surgery.

For more information of the treatments and procedures offered at this Plastic Surgery Center & Orlando Medical Spa by Dr. Thomas Fiala please contact us at (407) 339-3222 or visit www.plasticsurgeryinflorida.com ; day-spa-orlando.com ;freezemyfatflorida.com