What Sets CoolSculpting Apart
Posted on April 3, 2020
THE COOLSCULPTING DIFFERENCE—FREEZE YOUR FAT AWAY!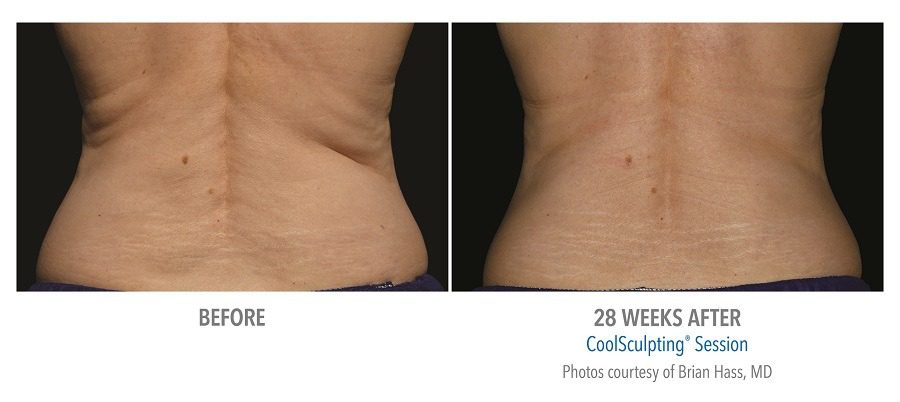 CoolSculpting is a revolutionary, non-invasive cosmetic procedure that safely harnesses the power of cooling to literally freeze away unwanted fat! If you are unhappy with the appearance of bulges on your abdomen or thighs, or undesirable love handles encircling your waist, but are not interested in costly, non-surgical procedures with a heightened risk of side effects and extended recovery times, CoolSculpting may be exactly what you are looking for. CoolSculpting treatments offer a radical new way to restore your toned, sleek physique without anesthesia or incisions, uncomfortable side effects, or disruptions in your busy routine. Instead, CoolSculpting can eliminate stubborn fatty deposits and improve your shape in a comfortable one-hour office visit, with no side effects and post-treatment downtime!
At Fiala Aesthetics in sunny Orlando, Florida, we understand your desire to achieve a lean, shapely body without disrupting your hectic schedule or emptying your pocketbook. Dr. Thomas Fiala is pleased to offer CoolSculpting to patients seeking a safe, comfortable, non-invasive way to eliminate unwanted and stubborn fat. Dr. Fiala is a Board Certified plastic surgeon with the skill, experience, and artistic vision needed to ensure that you are perfectly satisfied with the results of your CoolSculpting treatment.
COOLSCULPTING VERSUS TRADITIONAL FAT-REDUCTION SURGERIES
Traditionally, individuals seeking dramatic fat reduction had to choose surgical procedures such as liposuction, breast reduction, and abdominoplasty (tummy tuck). While these procedures can produce excellent results, and may be appropriate for some patients, they are all invasive surgical procedures. As with any invasive medical operation, fat-reduction surgeries require the use of anesthesia/sedation, entail relatively long procedure times, and are associated with significant post-procedural discomfort and extended recovery periods. Moreover, as safe as these procedures have become (thanks to advances in medical technology), they still involve some degree of risk and potentially negative side effects. For many individuals, these disadvantages outweigh the benefits of traditional fat reduction techniques, and it is this exact group of patients who would benefit most from CoolSculpting treatments.
CoolSculpting offers similar fat elimination and body shaping improvements as cosmetic surgery but without many of the disadvantages. CoolSculpting does not require the use of anesthesia or sedation, and achieves fat reduction and toning without major incisions, traumatic suction, or even a single injection. By targeting only the unwanted fatty tissue, CoolSculpting avoids damage to surrounding tissue, eliminating the risk of side effects. CoolSculpting achieves dramatic fat reduction and body shaping comfortably, safely, and permanently, allowing you to return to your busy lifestyle immediately.
COOLSCULPTING VERSUS OTHER NON-INVASIVE FAT-REDUCING TREATMENTS
Given the expense, risks, and recovery times involved with surgical procedures, it should come as no surprise that both doctors and patients have aggressively sought new and innovative non-invasive fat reduction techniques. For a number of years, non-invasive treatments such as laser, ultrasound, and radiofrequency techniques have been used to target stubborn pockets of fat that have proven resistant to diet and exercise. Like CoolSculpting, these treatments provide fat reduction and body shaping results without the use of anesthesia, incisions, or injections, and require very little downtime. Unlike CoolSculpting, however, these treatments all involve the use of heat to melt away the unwanted fat, and all carry the risk of burns, pain/discomfort, and other unwelcome side effects. CoolSculpting, on the other hand, uses cooling technology to freeze away the fat, thereby avoiding the risk of burns and potential complications associated with heat-based treatments.
CONTACT FIALA AESTHETICS
In the care of Dr. Thomas Fiala, lead surgeon at Fiala Aesthetics, you will have full access to cutting-edge medical technology and a full range of effective treatment options, in order to ensure the safe and comfortable fulfillment of your unique aesthetic goals. Dr. Fiala and the professional staff members at Fiala Aesthetics are not interesting in simply promoting the "latest and greatest" treatment because it is the most popular—they are committed to working with you to explore the full range of procedures and treatments available to target your problem areas, whatever they may be, and to providing you with the necessary information to help you make an informed, educated choice about the cosmetic procedure(s) that are most appropriate for you.
If you are unhappy with the appearance of stubborn fatty deposits, but have been unable to eliminate them through diet and exercise alone, CoolSculpting can help you regain a toned, sleek physique with minimal interruption to your hectic schedule. If you have questions about CoolSculpting, or any other fat reduction techniques, please contact our office today. We look forward to speaking with you, and to scheduling your initial consultation with Dr. Fiala.
For More Information on the Treatments and Procedures Offered, contact Board Certified Plastic Surgeon Dr. Thomas Fiala at Fiala Aesthetics in Greater Orlando to Schedule Your Consultation:





Serving patients in and around Greater Central Florida: Orlando, Altamonte, Lake Mary, Maitland, Winter Park, Clermont, Casselberry, Lake Mary, Longwood, Celebration, Heathrow, Windermere, Dr. Phillips, Sanford, Deltona, Deland, Daytona Beach, Melbourne, Cocoa Beach, New Smyrna Beach, Tampa, Jacksonville, Sarasota and more.
Voted the #1 Best Plastic Surgeon in Orlando, Florida by the readers of Orlando Magazine.