What should you expect during a consultation for liposuction surgery?
Posted on March 17, 2021
Liposuction Surgery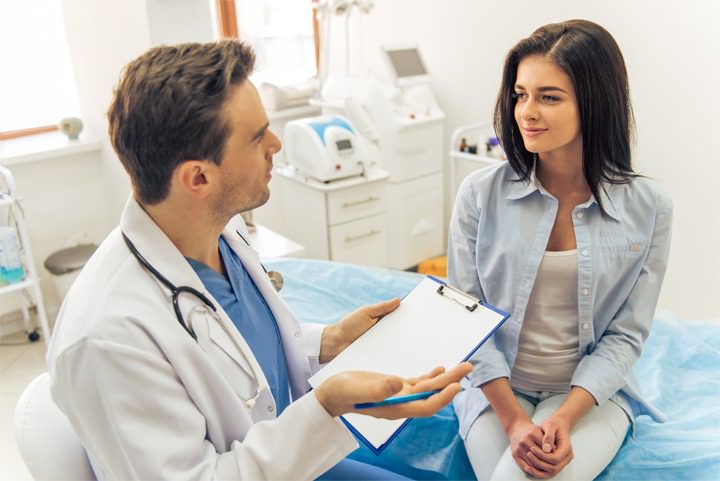 After years of battling stubborn curves and excess fat, you've had it! You've tried to diet and you eat (relatively) healthy. You have an active lifestyle and exercise regularly. Yet those love handles and unwanted bulges just won't slim down.
After all that effort, you have finally decided to pursue a body contouring procedure such as liposuction. But what comes next? How do you get from making that important decision to getting your procedure done?
The first step is to research Board Certified plastic surgeons in your area. Next, contact your chosen surgeon for additional information about liposuction or other procedures. Most practices will provide basic information about the procedure to help guide the preliminary decision-making process.
The most critical step, however, is scheduling a consultation with your Board Certified plastic surgeon. An in-person consultation will enable you to discuss the specifics of your procedure directly with your surgeon. It will enable your surgeon to get to know you in order to develop a surgical plan perfect for your unique body and aesthetic goals. And it will enable you to get to know your surgeon as well.
So what can you expect from your consultation?
Medical Exam
One of the first things you can expect during your consultation is a medical exam.
Your surgeon will talk with you about your overall health and your medical history. This discussion should include a review of past surgeries, past and current health concerns, and all medications you are taking.
The consultation will also include a physical exam. In particular, your surgeon will be looking for three specific issues that may impact whether liposuction is appropriate.
The first is your BMI. Liposuction is only appropriate for individuals who are in good overall health and are at or close to their ideal weight. If you are overweight, your surgeon may recommend a pre-surgery weight loss program.
The second is your skin tone. Liposuction is only appropriate for individuals with good skin elasticity. If you have excess or loose skin, your surgeon may recommend a different procedure or a combination of procedures to achieve the results you want.
The last issue is the location of your excess fatty tissue. Liposuction can only target fat cells directly under your skin (subcutaneous fat). Internal fat, or fat cells located inside the abdomen, cannot be removed through liposuction.
Realistic Results and Your Expectations
The consultation is your opportunity to tell your surgeon your aesthetic goals and what you hope to achieve from your liposuction surgery. You may be asked to review some "Before and After" pictures to help define your goals. This part of the process will help ensure that your surgeon can develop a surgical plan to meet your unique goals.
At the same time, your surgeon will help you understand the benefits—and limitations—of liposuction surgery. Liposuction is a powerful body contouring procedure but it can't do everything. It's important to have realistic expectations about what liposuction can achieve and what your body will look like after surgery.
What to Expect from Liposuction Surgery and Potential Risks
While often called a "body contouring procedure", liposuction is surgical in nature. It requires anesthesia and a recovery period, and it does entail certain risks.
During your consultation, your surgeon will review what you can expect before, during, and after your liposuction procedure. They will also review the potential risks involved with the procedure so you can make an informed choice about whether you are sure liposuction is the right option for you.
Opportunity to Ask Questions
The in-person consultation with your surgeon is a very important step in the process of getting a body contouring procedure. Of course it's important from the surgeon's perspective: it's his or her opportunity to get the information they need, and to ensure that you have the information you need.
However, the consultation is also your opportunity. It's your chance to get to know your surgeon and to ask and all questions that you have about liposuction or cosmetic procedures more generally.
Having a consultation does not commit you to undergoing surgery, or undergoing surgery with that surgeon. If you feel rushed or the surgeon does not take the time to answer your questions, then it's ok to seek out a second opinion.
Your body is very important, and liposuction is a surgical procedure. So it's important that you are fully comfortable with your surgeon and the procedure before scheduling your surgery. Be sure to take the time you need during your in-person consultation to feel 100% comfortable with the step you are about to take.
For More Information on the Treatments and Procedures Offered, contact award winning Board Certified Plastic Surgeon Dr. Thomas Fiala at Fiala Aesthetics in Greater Orlando to Schedule Your Consultation:





Serving patients in and around Greater Central Florida: Orlando, Altamonte, Lake Mary, Maitland, Winter Park, Clermont, Casselberry, Lake Mary, Longwood, Celebration, Heathrow, Windermere, Dr. Phillips, Sanford, Deltona, Deland, Daytona Beach, Melbourne, Cocoa Beach, New Smyrna Beach, Tampa, Jacksonville, Sarasota and more.
Voted the #1 Best Plastic Surgeon in Orlando, Florida by the readers of Orlando Magazine.