What to Expect During Your Mommy Makeover Consultation? 
Posted on July 1, 2021
Mommy Makeover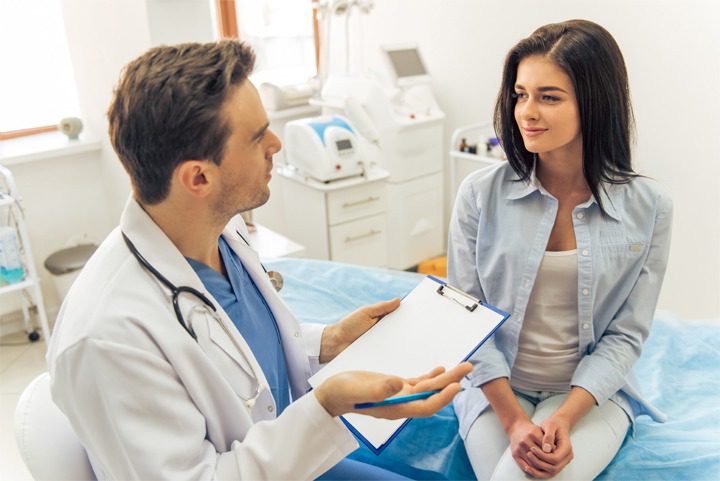 "Mommy Makeovers" have gained popularity in the last few years and more and more people are opting for it. This makeover consists of multiple procedures under a single name that helps new mothers to look like their pre-birth selves.
In most cases, you will also be able to enhance a few features that you may not have been happy with before. A tummy tuck, liposuction, and breast enhancement are some popular choices to include in a "Mommy Makeover", but other things can be added too.
You need to prepare yourself before the consultation as the surgeon will ask a lot of questions in regard to what you want. And how you want to go about it. Typical things to expect during a consultation are –
Meeting the team
Plastic surgery is not very easy to perform and the plastic surgeon will have to prepare before he can operate. You will meet a lot of people who will discuss with you the procedure and help you get a better understanding of the whole process.
Medical History
You must discuss your medical conditions and any medications that you are taking. Even if it's supplements, you should let the doctor know about them.
Your appearance goals
You should have a clear-cut idea about how you want to look after the makeover. This helps the surgeons get an idea as to how you want to look and how they should approach getting there. You must decide all the areas where you want to get the work done in advance and the doctors will let you know whether the procedures will be possible or not.
Financing options
Cosmetic plastic surgery is not a cheap procedure and can be worth thousands of dollars easily. It is important to discuss what the procedure would cost exactly and how you would like to finance it.
How long is the consultation?
Due to the complex nature and several surgeries, a "Mommy Makeover" consultation will take about an hour or more. There are a lot of things that need to be discussed and the surgeon will take his time to understand what you need. You need to be clear and decisive while making decisions and be sure of yourself.
How to prepare for the makeover itself?
You have decided to get a "Mommy Makeover" and have already selected your surgeon too. You are now preparing to answer all the questions that you would be asked and here are a few things you should do –
Make sure you are healthy
A "Mommy Makeover" is best performed when you are done having children. Discuss this with your partner and if you do not want any more children, then you should go ahead with the makeover.
Gather Information
"Mommy Makeover" is more or less an umbrella term that can have multiple surgeries involved. Research about all the procedures and how long recovery can take. You will not be able to perform tasks like lifting and bending after the procedure. Make sure you keep this in mind too.
Write all your doubts
Oftentimes doubts like "would a medical spa be helpful in recovery?" are forgotten while consulting a doctor. Write all your doubts so that you don't miss any of them while meeting him/her.
If you wish to know more about the Mommy Makeover service, contact Fiala Aesthetics Plastic Surgery in Orlando, Altamonte Springs, FL.
For More Information on the Treatments and Procedures Offered, contact award winning Board Certified Plastic Surgeon Dr. Thomas Fiala at Fiala Aesthetics in Greater Orlando to Schedule Your Consultation:





Serving patients in and around Greater Central Florida: Orlando, Altamonte, Lake Mary, Maitland, Winter Park, Clermont, Casselberry, Lake Mary, Longwood, Celebration, Heathrow, Windermere, Dr. Phillips, Sanford, Deltona, Deland, Daytona Beach, Melbourne, Cocoa Beach, New Smyrna Beach, Tampa, Jacksonville, Sarasota and more.
Voted the #1 Best Plastic Surgeon in Orlando, Florida by the readers of Orlando Magazine.