Breast Reduction Surgery Cost
Posted on October 28, 2016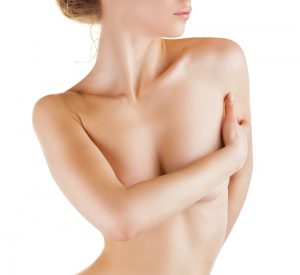 Cost is an critical starting point for many women considering a cosmetic surgery procedure such as breast reduction. A dedicated surgeon will discuss the cost aspects in detail and help a patient to make a well-considered decision about breast reduction aesthetic procedure. The patient should feel free to compare costs in light of the quality standards and services offered at a particular practice.
The monetary amount of breast reduction can differ between two practices, and even between two patients at the same practice in some cases. Full or partial insurance coverage in case of breast reduction may be available in a few cases. Board certified plastic surgeon Dr. Thomas Fiala provides breast reduction to patients in Orlando, Altamonte Springs, FL, and surrounding communities.

Cost Factors
The monetary amount of breast reduction cosmetic surgery will be impacted by a number of factors. The following cost components will usually be a part of the overall dollar amount:
Cosmetic surgeon's fee
Surgical room expenses
General anesthesia or IV sedation costs
Pre- and post-surgical tests and mammograms
Prescription medications
Compression garment and surgical bra
Post-operative appointments with the surgeon
Breast reduction is usually performed on an outpatient basis, but if overnight hospital stay is necessary for a patient, the costs will increase. Other factors influencing the cost include:
Practice location
Experience and expertise of the plastic surgeon
Choice of technique and extent of surgery to be performed
Involvement of additional procedures such as liposuction
Costs and Quality
Sometimes the patient may receive abnormally low priced offers for breast reduction surgery. Such offers should be treated with abundant caution, and the patient should do her own due diligence before going ahead with the surgery just because the price appears too attractive. Hidden costs could be involved in such offers, which the patient will only learn about much later.
Therefore, it is necessary to choose a practice for its quality standards, facilities and the credentials of the breast surgeon who will perform the reduction mammaplasty. Safety and successful execution of the surgery should be paramount concerns for the patient. Dr. Fiala receives patients from Orlando, Altamonte Springs, FL, and nearby areas for breast reduction surgery.

Insurance and Financing
Breast reduction is one of the few cosmetic procedures where the costs may be fully or partially covered by the health insurer under certain conditions. If the patient wants to undergo breast reduction solely with the purpose of addressing medical problems caused by oversized breasts, she may be eligible to receive insurance coverage.
Persistent pain in the neck, back or shoulders, or frequent skin infections and rashes caused at base of the breast due to heavy breasts may make breast reduction a medically necessary procedure with insurance coverage. Insurance aspect should be discussed with the surgeon at the time of initial consultation.  
Other patients will have access to several financing options, including loans from professional medical care finance companies. These companies offer low interest loans, quick loan approvals, and conveniently monthly installments of up to 60 months for cosmetic surgery procedures.
For More Information on the Treatments and Procedures Offered, contact award winning Board Certified Plastic Surgeon Dr. Thomas Fiala at Fiala Aesthetics in Greater Orlando to Schedule Your Consultation:





Serving patients in and around Greater Central Florida: Orlando, Altamonte, Lake Mary, Maitland, Winter Park, Clermont, Casselberry, Lake Mary, Longwood, Celebration, Heathrow, Windermere, Dr. Phillips, Sanford, Deltona, Deland, Daytona Beach, Melbourne, Cocoa Beach, New Smyrna Beach, Tampa, Jacksonville, Sarasota and more.
Voted the #1 Best Plastic Surgeon in Orlando, Florida by the readers of Orlando Magazine.