Your Botox Consultation
Posted on April 22, 2017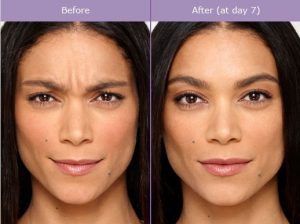 Ever since Botox was approved by the FDA as a cosmetic anti-aging treatment in 2002, it has continued to be the most popular med spa injectable procedure. While the procedure is safe and proven, a new patient should still acquire a fair understanding of Botox treatment, including treatment areas and longevity of results, in order to make a well-considered choice.
The certified Botox provider will address the patient's concerns and give all relevant information about Botox during the initial consultation. Fiala Aesthetics Medical Spa, led by board certified plastic surgeon Dr. Thomas Fiala, provides Botox injections to patients in Orlando, Altamonte Springs, FL, and surrounding locations.
 
Patient's Cosmetic Goals
The Botox treatment provider will use the consultation opportunity to learn about the patient's specific aesthetic concerns regarding their facial appearance. Botox may be the most appropriate cosmetic treatment if the patient wants to mitigate moderate wrinkles and fine lines in the face that are caused due to dynamic underlying facial muscles.
But if the patient is looking to add volume to certain areas of the face, provide a subtle lift to the sagging face, or attain long lasting results, the surgeon may recommend other procedures in combination with Botox. The provider will inform the patient about the label and non-label uses of Botox, sustainability of results, estimated cost, and potential risks and side effects.
 
Developing Expectations
A responsible provider will try to ensure that the patient forms reasonable expectations about Botox med spa treatment and makes a well-considered decision. They may present Botox before and after photos to the patient during the consultation to let the patient know what Botox can or cannot do for them.
Botox may be the right choice if the expected results match with the patient's personal cosmetic needs and desires. At the time of consultation, the provider may also share testimonials of previous patients to let the patient know about Botox injections from the perspective of another patient.

Determining Candidacy
Botox is an ideal solution for most candidates, but a few people may not be able to benefit from Botox. Therefore, a responsible Botox specialist will first determine whether the treatment is suitable for a particular patient. At the time of Botox consultation, they will ask about the patient's history of skin allergies, if any, and whether they have previously had side effects of botulinum toxin injections.
If the patient has received Botox injections within the last three to six months, the provider may also them to wait for some more time before seeking a repeat treatment. They will examine the facial skin for any signs of infection and assess the degree of skin elasticity, and drooping in eyelids, brows, and forehead muscles, if any. Pregnant or nursing women will be asked to avoid Botox.
 
Other Instructions
Smokers will be required to quit the habit for at least a few days prior to Botox injections. Blood thinners such as aspirin and NSAIDs may have to be avoided temporarily. The provider will also give post-operative care instructions during the initial consultation. Fiala Aesthetics Medical Spa receives patients from Orlando, Altamonte Springs, FL, and other areas in this part of Florida for Botox injections.
For more information of the treatments and procedures offered at this Plastic Surgery Center & Orlando Medical Spa by Dr. Thomas Fiala please contact us at (407) 339-3222 or visit www.plasticsurgeryinflorida.com ; day-spa-orlando.com ; coolsculptinginorlando.com