Your Eyelid Lift Surgery Consultation
Posted on November 25, 2017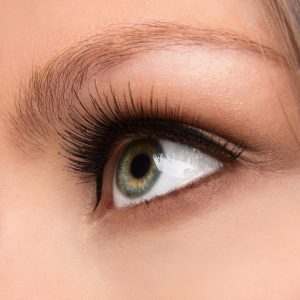 The first step after a person has short-listed a surgeon for their eyelid lift procedure will be to schedule a consultation.
A comprehensive consultation is an important part of the eyelid lift cosmetic surgery procedure, and will pave the way for a successful surgery. A close engagement between the patient and the surgeon will help create a good understanding as well as crafting of the best possible surgical plan.
The consultation will usually be structured in a manner that it covers all the vital aspects, including patient education, determining of candidacy, and customized surgical planning for eyelid lift. Dr. Thomas Fiala of Fiala Aesthetics Plastic Surgery is a committed, cordial, and board certified plastic surgeon providing eyelid lift and various other procedures to patients in Orlando, Altamonte Springs, FL, and surrounding communities in this section of America.
 
Educating the Patient
During the pre-op consultation, the surgeon will inform the patient about the possible surgical techniques and treatment options, including upper and lower eyelid lift as well as brow lift or other facial procedures.
The patient will have an opportunity to ask questions and clear all their doubts and concerns about the procedure as well as the surgeon's professional credentials. The patient should feel free to ask about costs and potential financing options.

Assessing Cosmetic Goals
During the consultation, the surgeon will try to understand the reasons why the patient wants to receive eyelid lift cosmetic surgery and which aspects of their upper or lower eyelid appearance may be making them unhappy. After a frank discussion about the patient's innate cosmetic needs and goals, the surgeon can incorporate these inputs into the individualized eyelid lift plan.
 
Health Evaluation
The surgeon will go through the patient's medical records during the consultation to determine their fitness for eyelid surgery. The surgeon will examine the patient's eye anatomy, degree of skin laxity in the upper and lower lids, brows and forehead area, and skin type and tone. They will also look for any signs of untreated infection in the eye area. If the patient has any underlying health issues, they should disclose it to the surgeon during the consultation.
 
Information Sharing
If the patient has received any eye surgery, including LASIK, in the past or has suffered any significant eye ailment, they should share this information with the surgeon. They will also be required to inform the surgeon about any specific lifestyle habits such as smoking and drinking, as well as provide the details of all prescription and non-prescription medications that they may be currently taking.
Accomplished and fantastic plastic surgeon Dr. Fiala receives patients from Orlando, Altamonte Springs, FL, and nearby areas for eyelid lift surgery.
 
Pre- and Post-Op Care Instructions
During the consultation, the surgeon or their staff will provide detailed instructions to the patient to prepare in advance for the eyelid lift surgery. Working individuals will be advised to apply for leave for at least one week from the date of surgery. The surgeon may also suggest them to arrange for transportation to return home after the surgery as well as arrange for aftercare for a few days, if necessary.
For more information of the treatments and procedures offered at this Plastic Surgery Center & Orlando Medical Spa by Dr. Thomas Fiala please contact us at (407) 339-3222 or visit www.plasticsurgeryinflorida.com ; day-spa-orlando.com ; coolsculptinginorlando.com