Your Neck Lift Consultation
Posted on June 21, 2017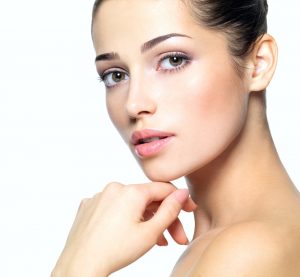 Neck lift may be performed as an independent cosmetic surgery procedure, but it is often combined with facelift to create more harmonious results.
A detailed consultation will precede the procedure, wherein the surgeon will try to determine the patient's candidacy and engage closely with the patient to address their doubts and concerns, and educate them adequately about neck lift aesthetic surgery.
A committed surgeon will encourage the patient to get actively involved in the consultation process, and freely ask questions on all aspects of the procedure as well as the surgeon's professional credentials.
The surgeon's first concern will be to help the patient make an informed decision after considering all the pros and cons. Board certified and tremendous plastic surgeon Dr. Thomas Fiala provides neck lift to patients in Orlando, Altamonte Springs, FL, and surrounding communities and cities in this part of The Sunshine State.
 
Patient's Inputs
During the consultation, one of the first things a surgeon will ask from the patient is their reason for seeking neck lift cosmetic surgery. The surgeon will specifically try to learn about the precise concerns the patient has about their neck appearance.
The surgeon will also try to ascertain the patient's current health status and go through their medical records. The patient's clear and transparent feedback to the surgeon in these areas will help in the development of an appropriate neck lift surgery plan.
 
Cosmetic Goals
The consultation process gives an opportunity to the patient to share their personal cosmetic needs and goals frankly with the surgeon. This information will allow the surgeon to create a customized neck lift plan that incorporates the personal goals of the patient. A tailored surgical approach will help ensure that the patient achieves more deeply satisfying aesthetic results in a less invasive manner.
 
Health Evaluation
To save time during the consultation, the patient should arrange for their health records from the physician and specialists to be sent to the surgeon's office.
If the patient currently suffers from an underlying medical condition, autoimmune disease such as diabetes or any known allergies, they should disclose all such information freely before the surgeon. This will enable the surgeon to adjust the procedure as necessary.
 
Current Medications
While planning a visit to the surgeon's office for a neck lift consultation, the patient should write down the names of all the prescription and non-prescription drugs and herbal supplements and vitamins that they may be currently using. The surgeon may temporarily stop or adjust the schedules of some of the medications in consultation with the physician. If the patient is a smoker, they will be instructed to refrain from smoking for a certain time period.
 
Photos and Testimonials
The surgeon may utilize the consultation process to help the patient develop realistic expectations from neck lift surgery. To ensure this, the surgeon will present neck lift before and after photos of previous patients. This could help the patient know what to expect during this surgery so they decrease their anxiety and so they know what they are signing up for.
Testimonials and reviews of past patients may also be shown so that the patient gains insights about neck lift from the perspective of other patients. Experienced and successful plastic surgeon Dr. Fiala receives patients from Orlando, Altamonte Springs, FL, and nearby areas for neck lift.
For more information of the treatments and procedures offered at this Plastic Surgery Center & Orlando Medical Spa by Dr. Thomas Fiala please contact us at (407) 339-3222 or visit www.plasticsurgeryinflorida.com ; day-spa-orlando.com ; coolsculptinginorlando.com