Your Orlando Cosmetic Plastic Surgeon
Posted on October 25, 2014
Dr. Thomas Fiala, M.D.- Orlando Board Certified Cosmetic Plastic Surgeon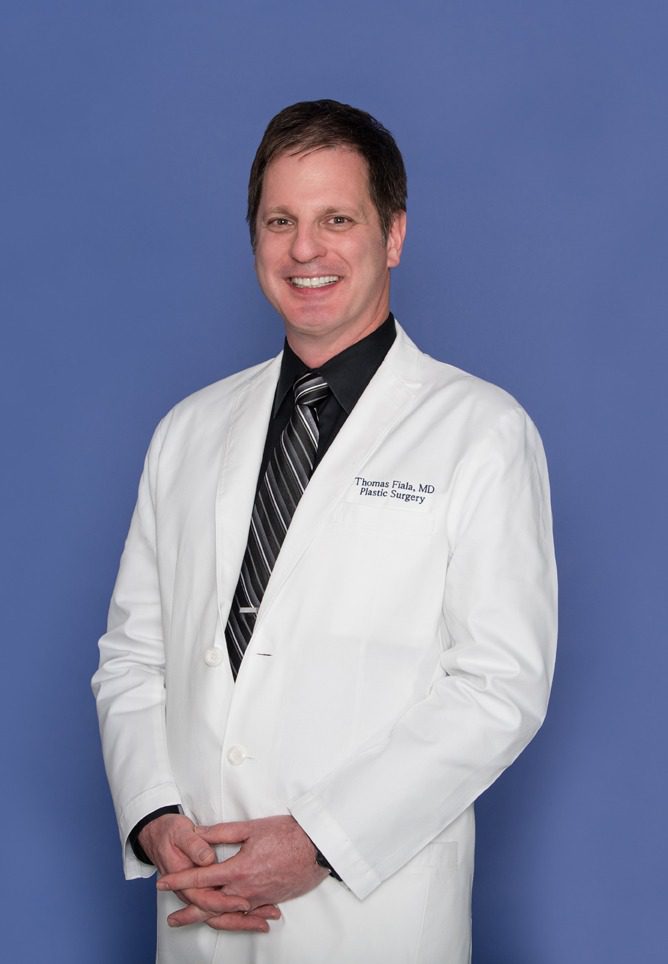 Dr. Thomas Fiala is a highly experienced and double board certified plastic surgeon, providing cutting edge cosmetic surgery procedure procedures as well as non-surgical treatments. As a skilled and experienced platic surgeon in Orlando with an impeccable track record of performing a wide range of procedures, he is the first choice for many patients in Orlando, Altamonte Springs, FL, and surrounding communities.
In addition to his plastic surgery practice of about 16 years, Dr. Fiala also provides innovative and effective non-invasive and minimally invasive procedures to his patients through his state of the art Fiala Aesthetics Medical Spa.
Education and Training
This fantastic and hard working doctor belongs to an exclusive set of surgeons who have had the privilege to be board certified by both the American Board of Plastic Surgery and the Royal College of Physicians and Surgeons of Canada. Dr. Fiala began his academic pursuit as a plastic surgeon with a residency in plastic surgery at the University of Michigan.
He followed this with a research fellowship in plastic and microvascular surgery at Harvard University's Massachusetts General Hospital. He also obtained another fellowship in facial cosmetic surgery, and trained with a facelift surgeon of national eminence, Dr. John Owsley.
Industry Engagements
Apart from committing himself to providing the highest standard of treatments and care to his patients in Orlando, Altamonte Springs, FL, and nearby areas, Dr. Fiala also devotes time to maintain active engagement with some of the eminent industry associations. Some of the leading national associations, where he is an active member, include the following:
The American Society of Plastic Surgeons
The American Society of Aesthetic Plastic Surgeons
The Florida Society of Plastic Surgeons
The American College of Surgeons
Surgery and Med Spa Services
Dr. Fiala has been providing a wide range of plastic surgery procedures through his independent practice in Florida for more than 16 years. At the same time, he has also established Fiala Aesthetics Medical Spa, which is a highly advanced facility for non-invasive and minimally invasive cosmetic and anti-aging procedures.
Some of the commonly performed surgical and non-surgical procedures at Dr. Fiala's practice include Breast implants, breast reduction, breast lift, breast augmentation with lift, abdominoplasty, liposuction, thigh lift, arm lift, buttock lift, body lift, eyelid surgery, brow lift, dermal filler treatments, fractional laser resurfacing, IPL Photofacials, Laser Genesis, laser-based treatments for vein problems, laser skin tightening, and chemical peels, among others.
Customized Solutions
Dr. Fiala firmly believes that any plastic surgery procedure must be customized in accordance with the natural anatomy of the patient, their personal aesthetic goals and needs, and their general health condition. Best satisfaction levels in cosmetic surgery can be achieved when the surgeon approaches each case individually and creates a customized treatment plan tailored to the patient's unique needs.
Recognition from RealSelf
He was recently honored with the prestigious "RealSelf 100" award. RealSelf is a nationally popular online community for doctors and patients in the United States. Recognition from this community is a glowing testimony to Dr. Fiala's commitment to the field of cosmetic surgery and his dedication to his patients.
Contact Board Certified Plastic Surgeon Dr. Thomas Fiala at Fiala Aesthetics in Orlando to Schedule and Appointment:
For more information of the treatments and procedures offered at Fiala Aesthetics Plastic Surgery Center & Orlando Medical Spa by Dr. Thomas Fiala please contact us here.
Serving patients in and around Greater Central Florida: Orlando, Altamonte, Lake Mary, Maitland, Winter Park, Clermont, Casselberry, Lake Mary, Longwood, Celebration, Heathrow, Windermere, Tampa, Jacksonville, Sarasota and more.
Voted the #1 Best Plastic Surgeon in Orlando, Florida by the readers of Orlando Magazine.