Your Orlando, Florida Breast Augmentation Plastic Surgeon
Posted on February 4, 2016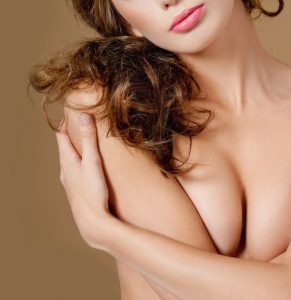 According to the American Society of Plastic Surgeons (ASPS), breast augmentation ranks as the second most popular cosmetic surgery procedure in the US today after liposuction. When the procedure is performed by a fully trained and experienced surgeon, it can produce highly desirable aesthetic outcomes. Some women may also require breast implants as a part of breast reconstruction following a mastectomy.
Leading plastic surgeon Dr. Thomas Fiala provides breast augmentation and various other aesthetic procedures for the breast, body, and face. Patients in Orlando, Altamonte Springs, FL, and surrounding locations have an opportunity to receive cutting edge breast surgery in a state of the art practice environment at Dr. Fiala's office.

Customization and Innovation
Dr. Fiala believes that optimal results in breast augmentation cosmetic surgery can be created when the surgeon takes into account the natural breast anatomy and personal aesthetic needs of the patient to prepare a customized surgical plan. Therefore, they will closely engage with the patient during the pre-operative consultations and help her make the best decisions about the surgery.
They will discuss the choices in breast implant sizes, which range from 120 cc to 960 cc as well as choices in implant type, shape, projection and texture. Incisions in case of breast implant surgery may be placed beneath the breast crease, under the arms, around the areolas, or even around the navel in a few cases. Surgical placement of the implants may be made above or behind the pectoral muscle. Patient will be educated about these options, and the surgeon will help her make the right choices.
Dr. Fiala is a highly experienced plastic surgeon for a procedure such as breast augmentation. He will adopt highly innovative surgical techniques in order to keep the incisions smaller and discreet. His goal is to make the procedure less painful, less invasive and requiring reduced recovery time. Dr. Fiala will also try to ensure minimal visible scarring in each case of breast augmentation. They receive patients from Orlando, Altamonte Springs, FL, and nearby areas for breast augmentation and other aesthetic procedures.

About Dr. Thomas Fiala
Dr. Fiala is board certified by the prestigious American Board of Plastic Surgery as well as the Royal College of Physicians and Surgeons of Canada. With more than 25 years of education, training and experience behind him, Dr. Fiala is a pre-eminent plastic surgeon for procedures such as breast augmentation, breast lift, facelift, and rhinplasty.
Dr. Fiala's passion for cosmetic surgery combined with his advanced training at the University of Michigan and Harvard have equipped him to perform complex breast procedures with outstanding results and the highest patient satisfaction.
For More Information on the Treatments and Procedures Offered, contact award winning Board Certified Plastic Surgeon Dr. Thomas Fiala at Fiala Aesthetics in Greater Orlando to Schedule Your Consultation:





Serving patients in and around Greater Central Florida: Orlando, Altamonte, Lake Mary, Maitland, Winter Park, Clermont, Casselberry, Lake Mary, Longwood, Celebration, Heathrow, Windermere, Dr. Phillips, Sanford, Deltona, Deland, Daytona Beach, Melbourne, Cocoa Beach, New Smyrna Beach, Tampa, Jacksonville, Sarasota and more.
Voted the #1 Best Plastic Surgeon in Orlando, Florida by the readers of Orlando Magazine.