Zytase, a new trick to make Botox work better / longer?
Posted on May 21, 2012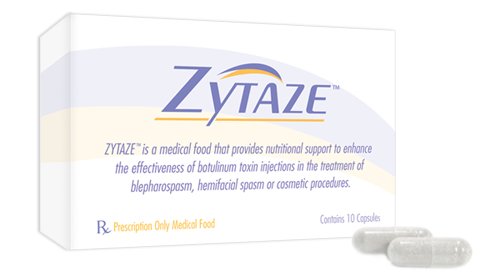 Longer Lasting Botox?
Wouldn't it be nice if you could make your Botox or Dysport treatment last longer?  Well, according to OcuSoft, the makers of Zytase, you can – with an easy method.  Simply take their zinc supplement for 5 days.  According to a pilot study off 44 patients, this supplement prolonged the effects of Botox by 20-25%.  Interestingly, people who are zinc deficient don't seem to get as effective a response to Botox.  Larger studies, however, will need to be done to confirm this preliminary finding.
Zytase
Since there is little downside to this treatment, I have arranged to have Zytase available in the office if people want to try it out.  It's inexpensive, compared to a Botox treatment, but you have to start it 4 days prior to your treatment.  So, if you feel your Botox isn't lasting as long as you'd like it to….you might want to check this out.
More information is available at the manufacturer's website, zytase.com

Contact Board Certified Plastic Surgeon Dr. Thomas Fiala at Fiala Aesthetics in Orlando to Schedule and Appointment:
For more information of the treatments and procedures offered at Fiala Aesthetics Plastic Surgery Center & Orlando Medical Spa by Dr. Thomas Fiala please contact us here.
See plastic surgery procedure and treatment price list.
Serving patients in and around Greater Central Florida: Orlando, Altamonte, Lake Mary, Maitland, Winter Park, Clermont, Casselberry, Lake Mary, Longwood, Celebration, Heathrow, Windermere, Tampa, Jacksonville, Sarasota and more.
Voted the #1 Best Plastic Surgeon in Orlando, Florida by the readers of Orlando Magazine.