Looking to Get the Most Out of Your Mommy Makeover?
Posted on June 6, 2023

4 Minute Read: 

A Mommy Makeover combines plastic surgery operations to revamp your body after one or more pregnancies or significant weight loss. When the right surgical techniques are matched with the right patient, the results are transformative, and most women are thrilled with their cosmetic results.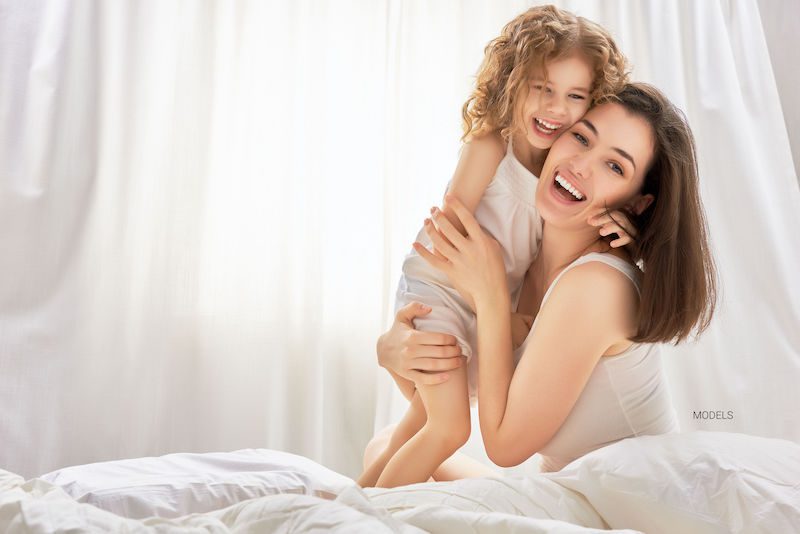 How to Customize Your Mommy Makeover?
A Mommy Makeover is customized to meet our patient's aesthetic goals. Here are some of the most common combinations of treatments for a Mommy Makeover:
Tummy tuck with breast augmentation and liposuction of the flank area (most popular)
Tummy tuck with breast augmentation
Tummy tuck with liposuction, breast augmentation, and minor breast lift
Liposuction with breast augmentation
Liposuction with breast lift
Liposuction with breast reduction
*This is not a complete list
Choosing the Right Surgical Techniques to Suit Your Needs
There are many surgical techniques available, and while it can be tempting to choose the least invasive option, they do not always provide the most significant results. 
You are investing a lot when you choose a Mommy Makeover. Because of this, you want to make sure that the results you achieve meet or exceed your expectations. However, the only way you can accomplish this is by choosing the right techniques to suit your needs. 
For instance, the two primary areas addressed by the Mommy Makeover include the breasts and the abdomen.
When addressing the breasts, many women want to:
Increase volume
Address sagging
These two feats cannot be accomplished with only one procedure. You may need a combination of both breast augmentation to create or restore volume (using implants) and a breast lift to tighten and lift the breast to a more youthful position and appearance.
Your results will not be up to par if you try to address both concerns with breast implants only. Instead, you will achieve larger breasts, but your amount of sagging will stay the same or worsen as soon as the post-operative swelling goes down.
For some patients, the combination of a tummy tuck and breast lift will take too long to accomplish in a single surgical sitting. These patients may require a staged approach. 
You have to choose the right surgical technique to address your needs — even if it is more complicated and invasive. The same goes for contouring the midsection. While you may want to only undergo liposuction or a mini tummy tuck, you must select the right technique, even if it is a full tummy tuck or an extended tummy tuck.
Learn more about the difference between a mini tummy tuck and a full tummy tuck. 
Choosing the Right Surgeon to Get You Back on Your Feet
The Mommy Makeover is a comprehensive and complicated procedure. It is important to choose a plastic surgeon with the skill and experience needed to combine plastic surgeries safely and effectively. 
Dr. Fiala has over 25 years performing these procedures and takes extra steps to ensure his patients get the complete results they want in the most comfortable way. He commonly uses nerve blocks and other medications to ensure a pain-free procedure and recovery process. 
During your Mommy Makeover, you can expect some of the following:
TAP block for a tummy tuck to numb the lower abdomen
ESP block to numb liposuction areas
Dr. Fiala will also prescribe Emend before your Mommy Makeover, particularly if you have a history of motion sickness or prior nausea with anesthesia. This medication helps to prevent nausea following the procedure, which is common due to the use of anesthesia. Often, women are more prone to experiencing this uncomfortable side effect, and pre-op medication can help.
One Surgical Procedure or Two?
While multiple surgical procedures can often be performed simultaneously during a Mommy Makeover, it is important to understand that there may be a limit to what procedures can safely be performed at one time. This is because, for safety reasons, we prefer to limit anesthesia time to approximately six hours. 
So, if the combination of surgeries would potentially add up to more than six hours, your procedure may be split into two or even three surgeries. Additionally, Florida has a limit to how much fat can be removed with liposuction (1,000 cc/one liter) when multiple surgeries are performed. So, if liposuction is used with other procedures, like a tummy tuck, then this will limit the amount of liposuction that can be performed in other areas of the body.
At your Mommy Makeover consultation, Dr. Fiala will listen to your cosmetic goals and evaluate your condition to develop a surgical plan that is right for you. 
Consult With Board-Certified, Award-Winning Plastic Surgeon Dr. Fiala in Orlando, FL
If you have questions about Mommy Makeover or any of the other procedures we offer at Fiala Aesthetics in Altamonte Springs, Florida, then schedule your consultation today by calling (407) 339-3222 or by using our online form here.
For More Information on the Treatments and Procedures offered, contact award-winning Board Certified Plastic Surgeon Dr. Thomas Fiala at Fiala Aesthetics in Greater Orlando to Schedule Your Consultation:
Voted the #1 Best Plastic Surgeon in Orlando, Florida by the readers of Orlando Magazine.


Serving patients in and around Greater Central Florida: Orlando, Altamonte, Lake Mary, Maitland, Winter Park, Clermont, Casselberry, Lake Mary, Longwood, Celebration, Heathrow, Windermere, Dr. Phillips, Sanford, Deltona, Deland, Daytona Beach, Melbourne, Cocoa Beach, New Smyrna Beach, Tampa, Jacksonville, Sarasota and more.