Facelift Plastic Surgery in Orlando
Posted on August 15, 2015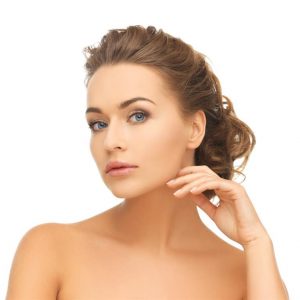 Rhytidectomy, commonly known as facelift, is a cosmetic surgery procedure to reduce the appearance of wrinkles and other telltale signs of aging from the face. When performed by an experienced surgeon, a facelift can produce a rejuvenated facial appearance and natural looking results with negligible scarring.
Several facelift surgical techniques are available today to customize the procedure according to the patient's needs. Dr. Thomas Fiala is a board certified plastic surgeon providing state of the art surgical and non-surgical aesthetics procedures. Dr. Fiala receives patients from Orlando, Altamonte Springs, FL, and nearby areas for facelift surgery.
Suitable Candidates
An ideal candidate for facelift cosmetic surgery will have some amount of skin elasticity to achieve the best results. Skin tightening will take place during the procedure to minimize the impact of wrinkles, which can be best achieved when the skin has some level of suppleness and flexibility.
The underlying facial bone structure should be well-defined in order to provide support and add to satisfying results. The surgeon will also try to determine that the patient is in wonderful health and has realistic expectations from the surgery.
Full Facelift
The plastic surgeon may recommend a full traditional facelift procedure for patients seeking optimal or comprehensive results. The procedure involves reduction of sagging skin around the cheeks, deep creases beneath the eyes, excess fat and skin below the chin, lines around the mouth, and correction of jowls.
A full facelift will involve a longer incision running alone the temple, around the ear, and going down to the neck. Through the incision, the surgeon can remove or redistribute excess fat tissue, trim away loose skin, and tightening underlying facial muscles as needed. New, tighter skin will be re-draped smoothly over the face and the incisions will closed with sutures.
Mid Facelift
A mid facelift procedure involves lifting and tightening of the weak tissue around the cheeks and underneath the eyes. The surgeon will place the incisions similar to the ones used in a traditional facelift, but limited only to the mid face area. The incisions can be slightly deeper to enable lifting of muscles.
Facial implants or fat grafting technique may be combined with this procedure to achieve enhanced facial contours and build more defined cheekbones. Dr. Fiala provides facelift and other procedures to patients in Orlando, Altamonte Springs, FL, and nearby locations.
Mini Facelift
A mini facelift, which sometimes nicknamed as a "weekend facelift" is a minor procedure involving smaller incisions. It is mainly aimed at addressing the lower cheeks, jaw, and neck. The incisions will be placed along the hairline and behind the ear. The surgeon will lift the muscles, eliminate loose skin and remove excess fat deposits through the incisions. The procedure involves minimal scarring, less discomfort, and a shorter recovery period.
Recovery
Recovery process will vary according to the extent of surgery and technique involved. Most patients will be able to return to work or resume their regular activities in about a week or 10 days. While strenuous activities should be avoided in the first few weeks, but light activities and walking should begin almost immediately.
For more information of the treatments and procedures offered at this Plastic Surgery Center & Orlando Medical Spa by Dr. Thomas Fiala please contact us at (407) 339-3222 or visit www.plasticsurgeryinflorida.com ; day-spa-orlando.com ;coolsculptinginorlando.com